Recipes
Skinny Pizza Rolls! | Dashing Dish. When I was I kid I remember feeling famished when I got home from school.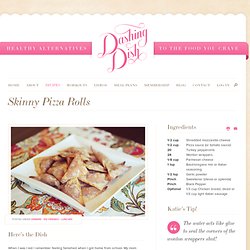 My mom would always have a snack ready for my sisters and I when we walked in the door, and I remember it was a special 'treat' when she let us have pizza rolls! Looking back, I think that it was a good thing that she limited them to 'special' treats..Because at 385 calories and 19 grams of fat per serving, they don't exactly pass as a nutritious snack! I decided to make a healthier version of this childhood snack that's just as much fun to make as it is to eat…And at only 30 calories a piece you can feel good about serving them to your kids, or enjoying them for yourself! Oven-Fried Truffle and Parmesan Potato Chips | Alright, so I have another new favorite obsession.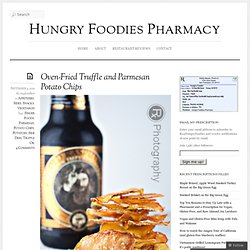 What's new, right? My obsessions don't seem to last very long. Out with the old, in with the new! BBQ Chicken Quinoa Salad. Have we all recovered from yesterday's game?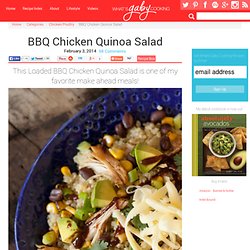 I'm fairly certain I ate more than my fair share of guacamole and queso, but hey, that's what the Super Bowl is all about right? I'm lightening things up today with this BBQ Chicken Quinoa Salad! Loaded salads are totally my jam. They make life colorful and delicious and it's a great way to use whatever is left in my fridge. Easy Eggs with Grated Potatoes - Delicious Istanbul. I am often puzzled why some people are more fussy about their food then the others.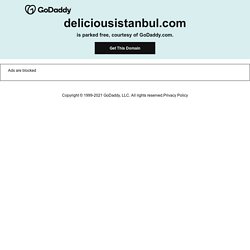 It does not take much effort to figure out good food and become reasonably fussy, if you ask me. As kids we all (although to varying degree) were exposed to the grandma's cooking which usually sets quite high bar for any food to come later in life. Chewy Chocolate Covered Pretzel Bars | Keep It Sweet. This has been one of those weeks so far: Our bedroom A/C has been broken since last Monday but won't be fixed until next Monday, never mind the 100 degree weatherI thought I figured out the source of my daily stomach pains but was proved wrong, the mystery continuesAs a result of the two items listed above, I've barely been sleeping and my stress-relieving gym trips are suffering/barely happening Okay, is my whining enough already?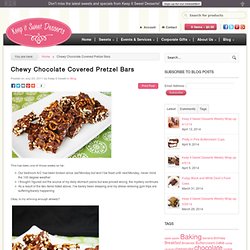 On the other hand, I found a delicious and easy no-bake (ie no hot oven) treat to make! Spicy Black Bean Soup. True story.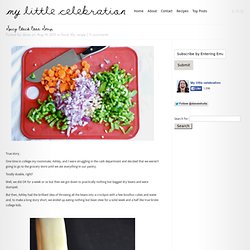 One time in college my roommate, Ashley, and I were struggling in the cash department and decided that we weren't going to go to the grocery store until we ate everything in our pantry. Totally doable, right? Well, we did OK for a week or so but then we got down to practically nothing but bagged dry beans and were stumped. Tomatillo salsa for summer. About this time last year, I blogged a salsa recipe.
I happen to like salsas this time of year; they're easy to make, colorful and versatile. Rather than using tomatoes (admittedly, I was tempted), this time I opted for tomatillos, which despite their name and their round tomato-like shape are actually more closely related to the gooseberry. Though tomatillos are often cooked to soften their texture and natural bitterness, they're also quite tasty when eaten raw. Veggie 101: Fresh Corn Chowder. Chowder isn't typically served in warmer seasons.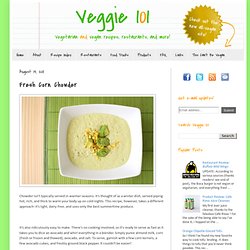 It's thought of as a winter dish, served piping hot, rich, and thick to warm your body up on cold nights. This recipe, however, takes a different approach: it's light, dairy-free, and uses only the best summertime produce. It's also ridiculously easy to make. There's no cooking involved, so it's ready to serve as fast as it takes you to dice an avocado and whirl everything in a blender. Easy Indian Vegetable Stir-Fry | MijoRecipes. This recipe is a really simple Indian vegetable recipe.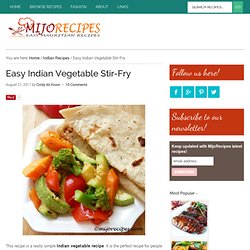 It is the perfect recipe for people who are busy or are just looking for a quick and easy vegetable recipe. I know it's been a loooong time since I posted any new recipe. Ropa Vieja Shredded Beef -- slow cooker or stove-top filling for tacos & more. This recipe falls into the category of comfort food for me.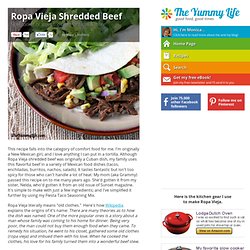 I'm originally a New Mexican girl, and I love anything I can put in a tortilla. Although Ropa Vieja shredded beef was originally a Cuban dish, my family uses this flavorful beef in a variety of Mexican food dishes (tacos, enchiladas, burritos, nachos, salads). It tastes fantastic but isn't too spicy for those who can't handle a lot of heat. My mom (aka Grammy) passed this recipe on to me many years ago. Blog Archive » Recipe: White Bean Salad. Today, I have for you, a salad. What the heck? Indeed, a salad. Yeah…sometimes…I gotta eat stuff that's relatively good for me. Oatmeal Peanut Butter Snack Squares. Welcome to the 932nd variation of a peanut butter snack bar. I know you really need another one. Because the other 931 versions just don't tickle your fancy. Because I just… know you. Because what's more fun that a humongous ball of dough? Parmesan Roasted Potatoes. There's one very important fact I have not shared with you yet. You know what? I love potatoes.
See?
---