Gift ideas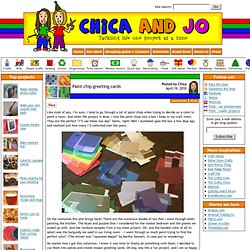 Like most of you, I'm sure, I tend to go through a lot of paint chips when trying to decide on a color to paint a room. And when the project is done, I toss the paint chips into a box I keep in my craft room.
You know that I save toilet paper rolls.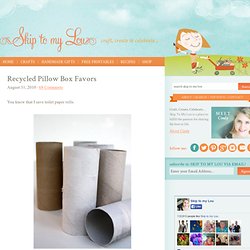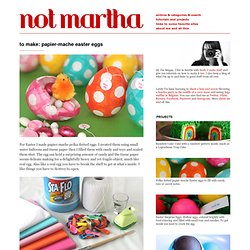 For Easter I made papier-mache polka dotted eggs. I created them using small water balloons and tissue paper then I filled them with candy and toys and sealed them shut. The egg can hold a surprising amount of candy and the tissue paper seems delicate making for a delightfully heavy and yet fragile object, much like real egg.
If you're new to the '12 Days', you may visit the previous days by clicking on the day you like: Day 1 Crayon Roll Day 2 Zippered Pouches Day 3 Appliqued Placemats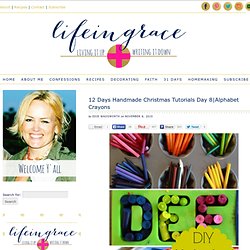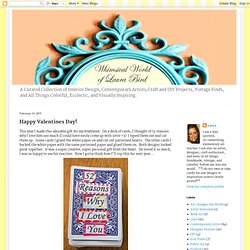 This year I made this adorable gift for my boyfriend.