Doutoramento
Critical & Creative Education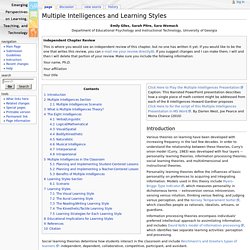 From Emerging Perspectives on Learning, Teaching and Technology Emily Giles, Sarah Pitre, Sara Womack Department of Educational Psychology and Instructional Technology, University of Georgia Introduction Various theories on learning have been developed with increasing frequency in the last few decades.
Multiple Intelligences and Learning Styles
Profesorado — ocwus
Sir Ken Robinson | LearnCentral
May 25 - Interview with Sir Ken Robinson on Creativity
Join me Wednesday, May 25th, for a live and interactive FutureofEducation.com webinar with Sir Ken Robinson about the extensively revised and updated version of his best-selling classic, Out of Our Minds: Learning to be Creative .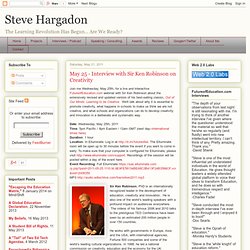 The Future of Education - Charting the Course of Teaching and Learning in a Networked World
Steve Hargadon
Project Zero Classroom with Programs in Professional Education at the Harvard Graduate School of Education
What You Will Learn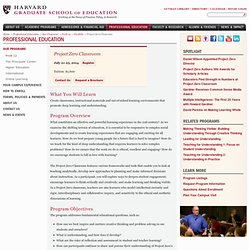 Main Page - Researching Virtual Initiatives in Education
Summer School in Social Science Data Analysis at The University of Essex
From the Director Welcome to the ICPSR Summer Program in Quantitative Methods of Social Research!
ICPSR Summer Program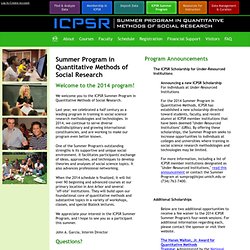 Studentized Range - Q
Using R for statistical analyses - Non-parametric statistics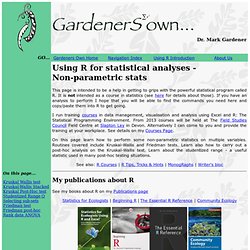 Using R for statistical analyses - Non-parametric statistics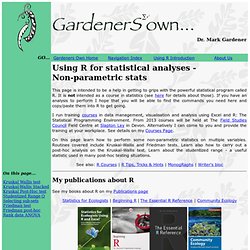 Studentized Range - Q
Kruskal-Wallis Test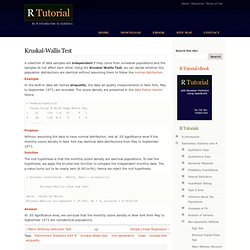 A collection of data samples are independent if they come from unrelated populations and the samples do not affect each other. Using the Kruskal-WallisTest, we can decide whether the population distributions are identical without assuming them to follow the normal distribution. Example
An R Introduction to Statistics
ENGAGE Learning
SAGE Journals Online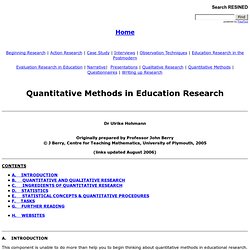 Beginning Research | Action Research | Case Study | Interviews | Observation Techniques | Education Research in the Postmodern Evaluation Research in Education | Narrative| Presentations | Qualitative Research | Quantitative Methods | Questionnaires | Writing up Research
Quantitative Methods in Education Research