Tech
Windows NT/2000/XP et les fichiers Macintosh Sommaire 1. La structure des fichiers Macintosh et NTFS
Windows NT et les fichiers Macintosh, data forks, NTFS, streams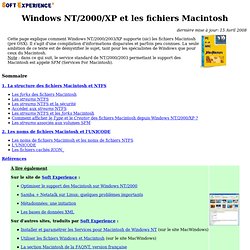 During the nickel-cadmium years in the 1970s and 1980s, most battery ills were blamed on "memory." Memory is derived from "cyclic memory," meaning that a nickel-cadmium battery could remember how much energy was drawn on previous discharges and would not deliver more than was demanded before. On a discharge beyond regular duty, the voltage would abruptly drop as if to rebel against pending overtime. Improvements in battery technology have virtually eliminated the phenomenon of cycling memory. Figure 1 illustrates the stages of crystalline formation that occur on a nickel-cadmium cell if overcharged and not maintained with periodic deep discharges.
Memory: Myth or Fact? – Battery University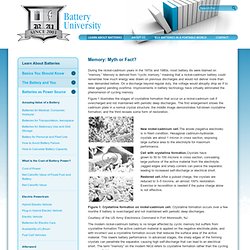 News: le portail vers l'actualité informatique
Le début de la saison 5 approche ! Nous avons hâte de vous retrouver et le premier numéro sera finalement enregistré en live lundi 23 septembre 2013 à 21 heures (pile, les retardataires ne seront pas admis). Pour cette nouvelle saison, nous vous réservons quelques petites surprises (les VICs sont déjà au courant en plus d'avoir reçu un bonus plutôt sympa dans la dernière news). Initialement, nous avions prévu de démarrer lundi 16 septembre… mais voilà, nos préparatifs ont pris du retard et nous avons dû repousser une première fois l'enregistrement du podcast au 18 septembre et une seconde fois (ce sera la dernière) au 23 septembre. La raison : les préparatifs de cette saison 5 nous prennent beaucoup plus de temps que prévu.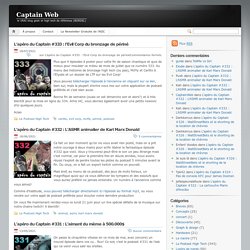 Materiel Informatique pas cher - Achetezfacile, Comparer les pri
Welcome to Usb.brando.com
NIERLE MEDIA Webshop | Rohlinge (CD-R, DVD-R, DVD+R etc.), Speic