Films & Séries
Breaking Bad. Meet Walter White, a high school chemistry teacher sleepwalking through life when, boom, a terminal cancer diagnosis changes everything.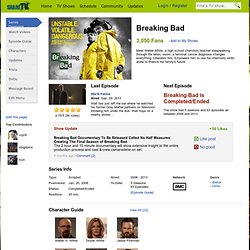 Liberates him. Empowers him to use his chemistry skills anew to finance his family's future. Breaking Bad.
Flash Gordon. "Flash !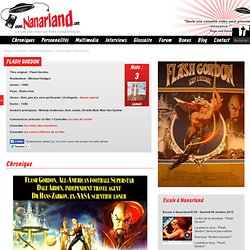 , Houhou, Savior of the Universe ! ". C'est sur la musique rythmée du groupe Queen (rien que ça) et sur fond d'images issues du comic éponyme que s'ouvre ce qui a dû être à l'époque un événement inter-mondial. Si le nanar était radioactif, Flash serait à mi-chemin entre les rejets côtiers de La Hague et le déchet ultime qu'il est nécessaire de vitrifier pour des siècles et des siècles, Amen ! Côté visuel, il nous offre un intéressant panachage entre la splendeur de la queue du paon et l'hémorroïde déchiquetée du chacal. MAXISERIES. I Watch Stuff. COMING TO A THEATER NEAR YOU - THE YES MEN FIX THE WORLD - The n. Trailer Addict. BetaSeries. IMCDb.org: Page d'accueil.
---