Films & Séries
Meet Walter White, a high school chemistry teacher sleepwalking through life when, boom, a terminal cancer diagnosis changes everything. Liberates him. Empowers him to use his chemistry skills anew to finance his family's future.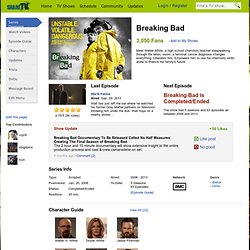 Breaking Bad
Breaking Bad
Flash Gordon
"Flash !, Houhou, Savior of the Universe !". C'est sur la musique rythmée du groupe Queen (rien que ça) et sur fond d'images issues du comic éponyme que s'ouvre ce qui a dû être à l'époque un événement inter-mondial. Si le nanar était radioactif, Flash serait à mi-chemin entre les rejets côtiers de La Hague et le déchet ultime qu'il est nécessaire de vitrifier pour des siècles et des siècles, Amen ! Côté visuel, il nous offre un intéressant panachage entre la splendeur de la queue du paon et l'hémorroïde déchiquetée du chacal.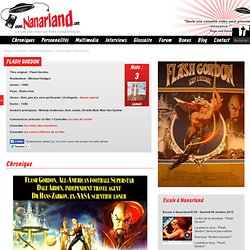 MAXISERIES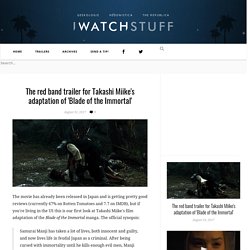 Annette Bening Loses Ed Harris, Finds Replacement Ed Harris, in 'Face of Love' Trailer Here's the trailer for The Face of Love, a film about losing a love, giving up on love, and only then finding a new love again. What makes its story so creepily-unique is that the word "love" can be freely interchanged with the words "Ed Harris." The psychodrama sees Bening playing a woman widowed by the late Ed Harris, and, in her sadness, reduced to feeding pâté and exposition to Robin Williams over wine.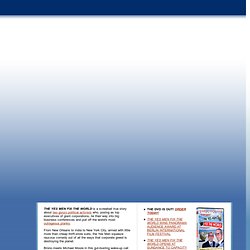 THE YES MEN FIX THE WORLD is a screwball true story about two gonzo political activists who, posing as top executives of giant corporations, lie their way into big business conferences and pull off the world's most outrageous pranks. From New Orleans to India to New York City, armed with little more than cheap thrift-store suits, the Yes Men squeeze raucous comedy out of all the ways that corporate greed is destroying the planet. Brüno meets Michael Moore in this gut-busting wake-up call that proves a little imagination can go a long way towards vanquishing the Cult of Greed.
COMING TO A THEATER NEAR YOU - THE YES MEN FIX THE WORLD - The n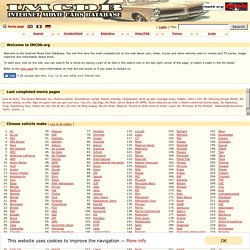 Welcome to the Internet Movie Cars Database. You will find here one of the most complete list on the web about cars, bikes, trucks and other vehicles seen in movies, image captures and information about them. To start your visit on the site, you can search for a movie by typing a part of its title in the search box in the top right corner of the page, or select a make in the list below. Refer to the help page for more information on how the site works or if you want to contact us.