Jiu Jitsu, Aikido & Judo
What is Aikido? Whenever I move, that's Aikido. O Sensei, Morihei Ueshiba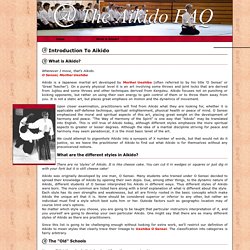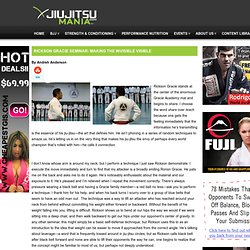 Rickson Gracie Seminar: Making the Invisible Visible | JiuJitsuMania.com
By Andreh Anderson Rickson Gracie stands at the center of the enormous Gracie Academy mat and begins to share .
Animations of Judo Throws
Jujitsu Sensei
Animations of Judo Throws
Judo ( 柔道 , jūdō ?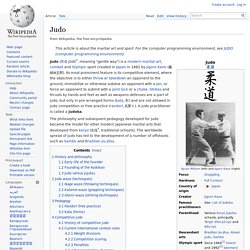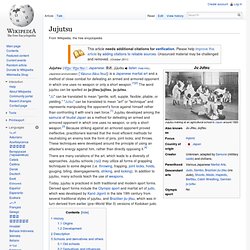 Jujutsu ( English pronunciation: /dʒuˈdʒʌtsu/ ; Japanese : 柔術, jūjutsu listen , Japanese pronunciation: [ˈdʑɯɯ.dʑɯ.tsɯ] ) is a Japanese martial art and a method of close combat for defeating an armed and armored opponent in which one uses no weapon or only a short weapon. [ 1 ] [ 2 ] The word jujutsu is often spelled as jujitsu , ju-jitsu , jiu-jutsu or jiu-jitsu .