Indicators and trends
Apprenticed Investor: More Reading Ideas. In part 1, we looked at books that are helpful to the "Apprenticed Investor," from the history of markets to investor psychology.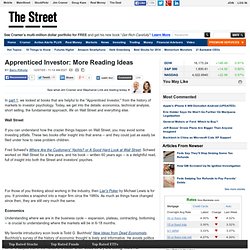 Today, we get into the details: economics, technical analysis, short selling, the fundamental approach, life on Wall Street and everything else. Wall Street If you can understand how the crazier things happen on Wall Street, you may avoid some investing pitfalls. These two books offer insight into that arena -- and they could just as easily be filed under how to raise problem children. Fred Schwed's Where Are the Customers' Yachts? 4 Factors That Shape Market Trends. Trends are what allow traders and investors to capture profits.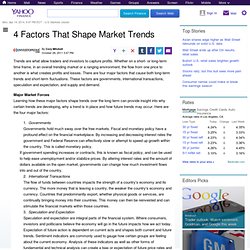 Whether on a short- or long-term time frame, in an overall trending market or a ranging environment, the flow from one price to another is what creates profits and losses. There are four major factors that cause both long-term trends and short-term fluctuations. 5 indicatoren om bankaandelen te evalueren. StockTwits® - Share Ideas & Learn from Passionate Investors & Traders. Dividend Sectors. High Dividend Yield Stocks. Dividend yield is one of the 6 points we use to rank dividend stocks.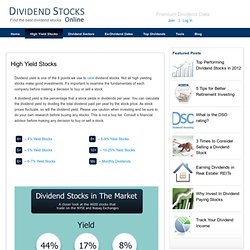 Not all high yielding stocks make good investments. It's important to examine the fundamentals of each company before making a decision to buy or sell a stock. The World's Leading Companies - Forbes.com. Daytrading CFD Forex Trading trading signals.
---