Religious Studies
This website contains the complete contents of the 12-volume Jewish Encyclopedia, which was originally published between 1901-1906. The Jewish Encyclopedia, which recently became part of the public domain, contains over 15,000 articles and illustrations. This online version contains the unedited contents of the original encyclopedia. Since the original work was completed almost 100 years ago, it does not cover a significant portion of modern Jewish History (e.g., the creation of Israel, the Holocaust, etc.).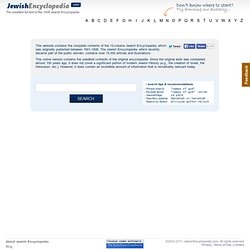 Taoism Virtual Library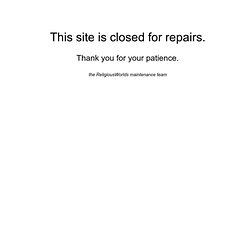 The purpose of the web site is to offer information about religious traditions that appeared at first in the Middle East or West Asia as well as ones from South and East Asia. (Traditions from Africa will take a place among them in future.) There are authorized copies of resources from two contributing scholars, too: 1) Research on the German historian of religion and theologian Rudolf Otto (1869-1937) by Gregory D. Alles. 2) The Fondarosa, a mirror of the original site in Ottawa that contains essays written by Marc Fonda.
iTanakh
In Gnosticism, the world of the demiurge is represented by the lower world, which is associated with matter, flesh, time and more particularly an imperfect, ephemeral world. The world of God is represented by the upper world, and is associated with the soul and perfection. The world of God is eternal and not part of the physical. It is impalpable, and time doesn't exist there.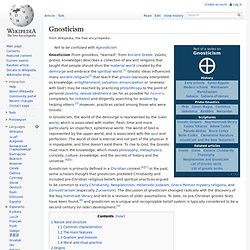 Adherents.com: National & World Religion Statistics - Church Statistics - World Religions Logo by Richard Satterfield is a growing collection of over : references to published membership/adherent statistics and congregation statistics for , churches, denominations, religious bodies, faith groups, tribes, cultures, movements, ultimate concerns, etc. The religions of the world are enumerated here. Basically, researchers can use this site to answer such questions as "How many Lutherans live in Wisconsin?" , "What are the major religions of India?"
World Religions Religion Statistics Geography Church Statistics