Women of Vision Awards
Arianna Huffington: Women Leaders Need To Do Things Differently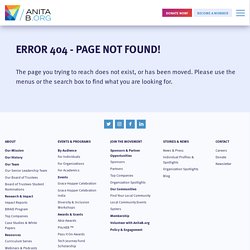 The Anita Borg Institute Women of Vision Awards, hosted by the Anita Borg Institute Board of Trustees , honors women making significant contributions to technology.
Women of Vision
Kristina M.
Kristina M. Johnson, Ph.D., Under Secretary for Energy at the De
Lila Ibrahim, General Manager, Emerging Markets Platform Group,
Lila Ibrahim is general manager of the Emerging Markets Platform Group (EMPG) for Intel Corporation. She is responsible for leading the research, definition, development and marketing of technology platforms specifically designed for education. One of these solutions is the Intel-powered classmate PC, a reference design for elementary schools students based on years of ethnographic research around the world.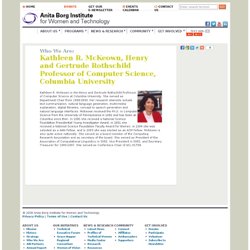 Kathleen R.
Kathleen R. McKeown, Henry and Gertrude Rothschild Professor of
Keynote Speaker & Master of Ceremonies » Anita Borg Institute fo