Illustrator Tutorials
50 Illustrator Tutorials Every Designer Should See. Adobe Illustrator can be a little tricky to get your head around, particularly after getting used to the workflow of applications such as Photoshop.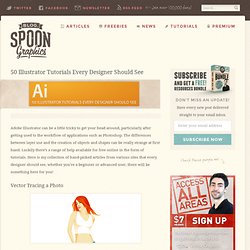 The differences between layer use and the creation of objects and shapes can be really strange at first hand. Luckily there's a range of help available for free online in the form of tutorials. How to Create a Cute Bunny Vector Character. In this Adobe Illustrator tutorial, I will show you how to create a cute bunny character.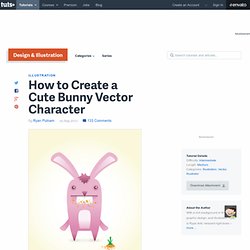 This tutorial uses simple shapes and gradients that are easy to apply to other character illustrations. The great thing about his tutorial is you don't have to be an amazing artist to create it! Check Chris Spooner's post 70 Cute and Cheeky Vector Animal Characters for more character inspiration. Creating a ribbon in Adobe Illustrator. Ever wondered how you draw a ribbon in Adobe Illustrator?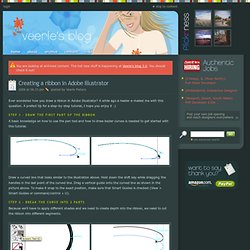 A while ago a reader e-mailed me with this question. A prefect tip for a step-by-step tutorial, I hope you enjoy it :) Step 1 - draw the first part of the ribbon A basic knowledge on how to use the pen tool and how to draw bezier curves is needed to get started with this tutorial.
---