Interesting Mods
These is just the tip of the iceberg when it comes to mods
for Minecraft. Here I have started a list of the most interesting mods Ive come across so far. Wouldn't be awesome if someone made all these mods work together? Sep 25
Get flash to fully experience Pearltrees
Add In Game Ruins, Fossils, Plantlife, & Worlds
Add Machines and Technology to Minecraft
This is the: 'All Will Fall' Mod (aka AWF).
Waterfalls in minecraft look very epic the first time you see them.
Hello, Just cause I was asked, I barely find time to check my private messages at the moment. I have updated to 1.2.5 and removed the surface effects of the previous version.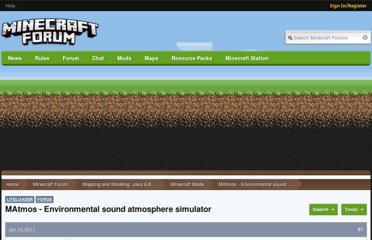 This looks really, really cool, but I'm having trouble installing it. Can anyone give me some advice? I'm on a mac, and I'm stuck on the second step of "Put the contents of the folder .minecraft into (Operating system Roaming folder)/.minecraft/"
ID Resolver ID Status report Generated on Wed Jul 25 23:11:47 NDT 2012