Technology Assessment
Science funding doesn't add up - The Irish Times - Mon, Jul 16
technology_assessment.pdf (application/pdf Object)
How can TA contribute to government policy?
Ireland 'could lose out' by rejecting GM - The Irish Times - Thu, Jul 19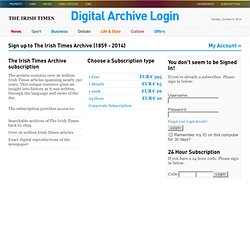 IRELAND COULD lose out if it rejects genetic modification technology.
False economy : Nature
An unofficial theme has become evident at ESOF over the past number of days.
Back to the basics « Science Calling!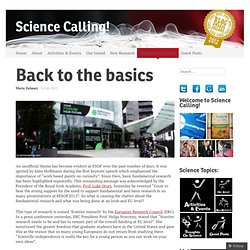 Peter Cheney considers the pros and cons of the European Citizens' Initiative, a new system for sending 1 million-strong petitions to the Commission. From 1 April, people can start mass petitions to the European Commission, which it promises to consider as it draws up policy. The European Citizens' Initiative (ECI) is a lesser known part of the Lisbon Treaty which may improve the EU's accountability or, alternatively, become a vehicle for populist causes.
European Citizen's Initiative explained « eolas magazine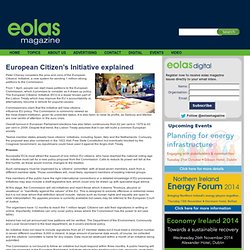 Trustworthy Science
CIPAST