Experiment
The Start-up Owner's Manual: Customer Development Experiments
Will your idea fly with customers? Here's the best way to find out.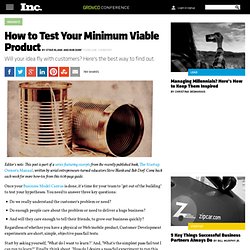 Run a Disciplined Innovation Experiment - Video
Intellectual Flexibility
To change an organization you must first change minds.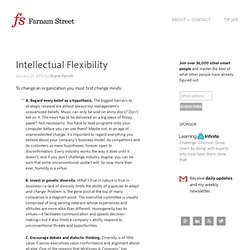 Improved Environment for Innovation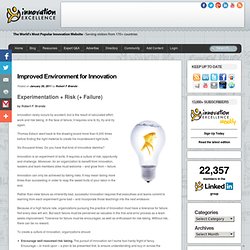 in Share 0
The final point that Jeff Pfeffer and I make in Hard Facts is about failure.
The Best Diagnostic Question and Amazon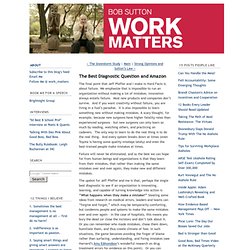 by Rita McGrath | 9:55 AM March 26, 2010 Despite widespread recognition that challenging times place unpredictable demands on people and businesses, I still run across many managers who would prefer to avoid the logical conclusion that stems from this: failure is a lot more common in highly uncertain environments than it is in better-understood situations. Instead of learning from failures, many executives seek to keep them hidden or to pretend that they were all part of a master plan and no big deal. To those executives, let me argue that an extraordinarily valuable corporate resource is being wasted if learning from failures is inhibited. Naturally, to an executive raised on the concept of " management by exception ," any failure at all seems intolerable. This world view is reinforced by the widespread adoption of various quality techniques, for instance, six sigma, in which the goal is to stamp out variations (by definition, failures) in the pursuit of quality.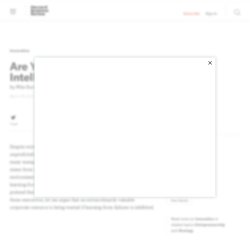 Are You Squandering Your Intelligent Failures? - Rita McGrath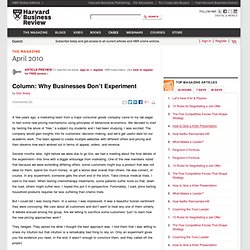 Column: Why Businesses Don't Experiment
A few years ago, a marketing team from a major consumer goods company came to my lab eager to test some new pricing mechanisms using principles of behavioral economics.
Experiments – the Key to Innovation
There is a big problem that organisations often face: they want to be innovative, but they also want to minimise risk.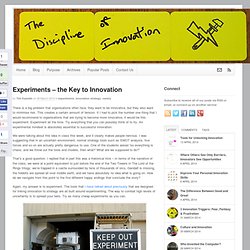 Ebook indicates that you would like to purchase and download a digital book in PDF, ePub, and Mobi formats.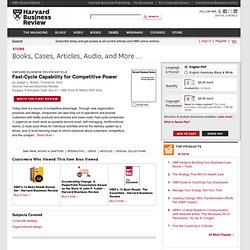 Fast-Cycle Capability for Competitive Power
By Saul Kaplan, contributor FORTUNE -- Learn by doing.
To innovate, experiment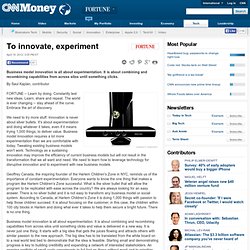 There's been a lot of buzz about Steven Johnson's book Where Good Ideas Come From .
Where Do Bad Ideas Come From?