Pesquisas sobre BD PI
Anyone applying for a patent or registering a trademark or design, whether at the national or international level, is required to determine whether their creation is new or is owned or claimed by someone else. To determine this, huge amounts of information must be searched.
WIPO - International Classifications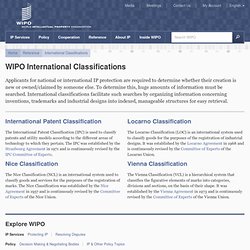 INPI - Instituto Nacional da Propriedade Industrial
OEPM - INVENES - Búsqueda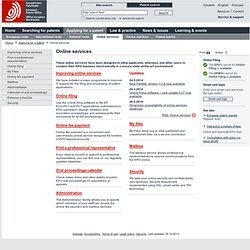 These online services have been designed to allow applicants, attorneys and other users to conduct their EPO business electronically in a secure state-of-the-art environment.
Online services