FOOD!!!
Design Crush & Popsicles! - StumbleUpon. Jun29 Not to sound full of myself, but I'm pretty sure this is the be all, end all of popsicle roundups.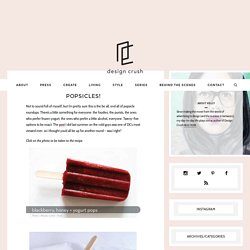 There's a little something for everyone: the foodies, the purists, the ones who prefer frozen yogurt, the ones who prefer a little alcohol, everyone. Tweny-five options to be exact. The post I did last summer on the cold guys was one of DC's most viewed ever, so I thought you'd all be up for another round – was I right? A Two Bite Breakfast: Bacon & Eggs in Toast Cups. * Updated post from archive: Originally posted March 29, 2009 If you where to ask me what is my favorite meal of the day without a thought my response would be breakfast!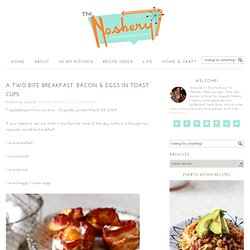 I love breakfast! Most gawked all-time | foodgawker - StumbleUpon. Elephantine. Enjoy any good books lately?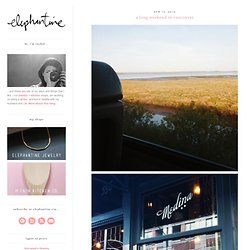 Here's four I've recently read and would recommend: a dystopian novel, a strange and luminous collection of short stories, and two books for writers: the first because it contains a superb collection of excerpts, and the second for all of its advice from great writers. Snippets from the four books: 1. Food Network - Easy Recipes, Healthy Eating Ideas and Chef Recipe Videos. Find the Best Recipes, Dinner Ideas, and Menus.
---