Dobavljaci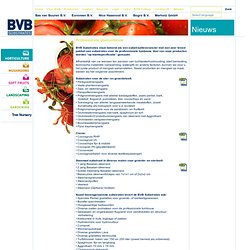 unnamed pearl
BVB Substrates staat bekend als een substraatleverancier met een zeer breed pakket aan substraten voor de professionele tuinbouw. Veel van onze producten worden "op klantspecificatie" gemaakt.
Young Plants & Plugs Overview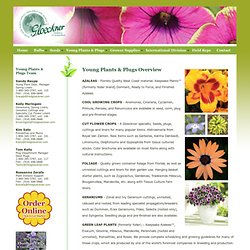 Young Plants and Plugs Overview - Fred C. Gloeckner & Company Inc. - Bulbs, Seeds, Plants, Supplies from World Wide Sources
Beekenkamp, Maasdijk < Beekenkamp | beekenkamp.nl
Sakata Global Gateway
.: Vrtnarstvo Antolin l sadike l vrtnarstvo l največja izbira cvetja :.
PLA International APS
Gruppo Padana - Produzione e vendita giovani piantine di qualità
GPNMag.com and Greenhouse Product News (GPN) magazine - Horticulture and Commercial Growers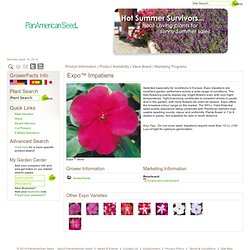 Selected especially for conditions in Europe, Expo impatiens are excellent garden performers across a wide range of conditions.
Expo™ Impatiens
Floramedia / Home :: making your business bloom - concepts / design / labels / packaging
unnamed pearl