France in the UK
VIVE LA FRANCE! 2012 | Melting Vinyl
<a href="//ad.doubleclick.net/jump/teg.tdqk/skwo/a;subs=n;wsub=n;sdn=n;!c=18229536;dcopt=ist;pos=ldr_top;sz=728x90,970x90,970x250;tile=1;ord=505197650?"
The French community in London: Paris-on-Thames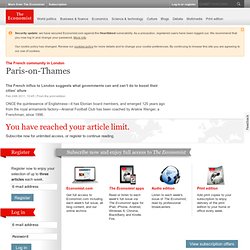 Read - ici Londres - ici Londres février 2011
Pour tous les parents expatriés vivant à Londres, quelle que soit la nationalité des parents, la question du bilinguisme se pose un jour ou l'autre… et souvent en fait dès les premiers jours de l'enfant, voire avant !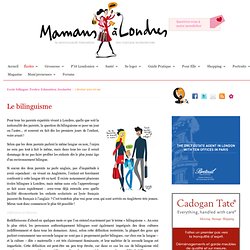 Mamans à Londres — Le bilinguisme
The France Show - The UK's largest French exhibition
Assurances complémentaires Consultez la liste de nos différents partenaires
C F E | Caisse des Français de l'Etranger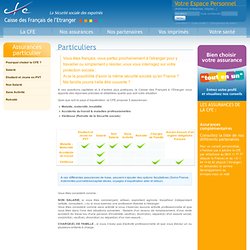 Les bons plans Londoniens | London Macadam, le groupe media des Français de Londres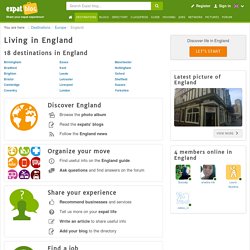 Living in England, moving to England, expatriate England
Are you considering moving to England? Are you needing information about living in England? Or would you like to share your life experience in England?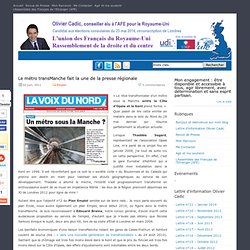 Le métro transManche fait la une de la presse régionale | Olivier Cadic
« Le rêve transfrontalier d'un métro sous la Manche entre la Côte d'Opale et le Kent prend forme. » Quel plaisir de lire cette entrée en matière dans la Voix du Nord du 28 mai dernier qui résume parfaitement la situation actuelle. Lorsque Thaddée Segard , représentant de l'association Opale Link, m'a parlé de ce projet fou en janvier 2008, j'ai tout de suite cru en cette perspective.
La Fédération des Associations Françaises en Grande-Bretagne
L'ECHO, le magazine des familles francophones de Londres
Ici Londres le site des français a Londres : Accueil
Taxback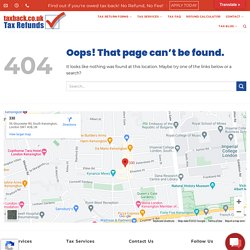 Avez-vous droit à un remboursement d'impôts?
France in London - The essential guide for everything Fre