Funny vids
Whistle guy redubbed - Uber funny
BBC Human Planet: The Douche
Startled Smart Program on Devour
Belly Flops on Devour
Tangerudbakken Push-Ups
Stephen Lynch- Ugly Baby song
Stephen Lynch- Special Olympics
Kirk Cameron And Bananas
Extreme Idiots Compilation
Drunkest Guy Ever: Silent Film (Larry goes to the market)
Mad Tv - Stuart Bloopers
Im President Charley!
TWO DOGS DINING
Benny Lava...(WITH LYRICS) Halarious
Jesus heals a gay man
Nandos: Last dictator standing
Best Cry Ever - Popeyes Runs Out of Chicken
Stewart Francis at Michael McIntyre's Comedy Roadshow
Comic owns heckler, wins back crowd
Kendall On Sharecropping Field Trip (original)
BP Spills Coffee
Best clip ever - StumbleUpon
My Little Dildo Pony
The Most Inspiring thing ever said...
mash-up tap dance vs 50 cent
Funny Talking Animals - Best Of!
FunnyFuse Faves: Motorcycle Man in Baby Costume
Drunk Tilted Room Sketch
Symphony | buzz museum
Buenos Aires Independent Film Festival: Tom Sellecks
inter - milan commentators
"The PEN Story" on Classic Quality
instant roller disco classic - gallery piece
Hot chick gets puke all over while doing a loop on a plane
The Fruitcake Lady Tells It Like It Is - Funny Compilation
Video
Learning How to Ride a Bike - Big Train - BBC comedy
Giant Rat Prank
Ninja Parade
Terry Tate Compilation!
untitled
Kevin Hart-All Star Comedy Jam 2009
Audi Big Game 2011 Teaser - Startled Smart (Part 1)
Batman Beyond: GET BACK IN THE KITCHEN
DO I LOOK LIKE A *****
Shiiit
Reggie Watts - Big Ass Purse.mp4
Don't eff with a Marching Band
Iron Chef Supercut from TubularGoldmine
Champ Against Champ - One of the best (worst) scene ever
Twilight Fans Get Punked
Pop Rocks
Go! Bwaaah
Say Jar Jar Binks is an Abomination. Say It! - ComicsAlliance | Comics culture, news, humor, commentary, and reviews
Macho Salad
Epic Halloween Prank !
Neature Walk - Episode 2
Neature Walk - Episode 1
DMC Champion DJ Rafik Performs on Traktor Scratch Pro HD
Awesome Legend of Zelda Cover
The IT Crowd - Bomb Disposal Robot
Mel Blanc ( Loony Toons voices)
Little Kid does worlds best Batman Spoof
When Good Bananas Go Bad
Jim Breuer - Alcohol
Crimes of Carelessness
How To Shave Your Groin - Shaving Tips From Gillette
Kobe + Jackass Guys
Trailer Park Boys self smarted
Japanese Precision
Chaîne de Jabo0odyDubs
Gopher Dub
Top 20 5 Second Films Presented By UPROXX
C-Span Prank Calls Compilation
Funny Videos - Call of Duty 4 : WKUK Call Of Duty
Join this network
Carts of Darkness: North Vancouver 'Can Collectors' Race shopping carts down hills for spare Money (Documentary Film)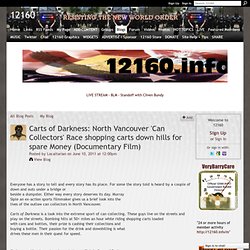 Love Hurts Video
Peanut Butter Jelly Time
Hot Rod Tricycle- A Big Toy For Big Boys