Anatomy
Hands. Tutorial: Easy wrinkles and folds - Notebook In Hand. Chapter 2. Human anatomy and figure drawing. Chapter 2.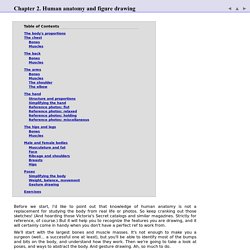 Human anatomy and figure drawing Before we start, I'd like to point out that knowledge of human anatomy is not a replacement for studying the body from real life or photos. So keep cranking out those sketches! (And hoarding those Victoria's Secret catalogs and similar magazines. Strictly for reference, of course.) The hand. The hands are a notorious source of frustration.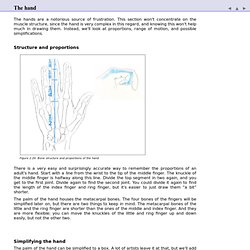 This section won't concentrate on the muscle structure, since the hand is very complex in this regard, and knowing this won't help much in drawing them. Instead, we'll look at proportions, range of motion, and possible simplifications. Gnomon Workshop Dynamic Figure Drawing The Head preview. How to Draw Green Lantern - Hal Jordan. Drawing Lessons : How to Draw Folds in Cloth. Drawing Bodies. How to Draw the Head From Any Angle. The Basic Forms To draw the head from any angle you must first understand its basic structure.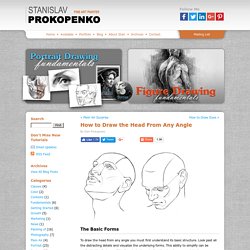 Look past all the distracting details and visualize the underlying forms. This ability to simplify can be applied to the features of the face, but when starting the drawing you could look even further. How to Draw Necks. Analytical Figure Drawing SP08. Lackadaisy Expressions. Boy, I didn't know what I was getting myself into when I started this.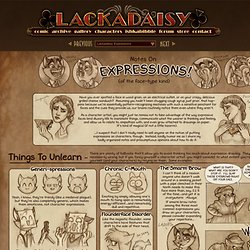 I've had requests for some sort of expressions tutorial dating back a while now, so I figured, "Sure! I can explain expression drawing...and it'll be way better than all those tutorials out there that are nothing but charts of generic expressions. Yeah! Anatomy Lessons For The Artist. How to Draw Caricatures: The 5 Shapes. This series of "How to Draw Caricatures" tutorials are a just a small taste of a larger and much more in-depth book I wrote called The Mad Art of Caricature!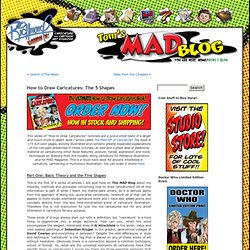 The book is 175 full-color pages, lavishly illustrated and contains greatly expanded explanations of the concepts presented in these tutorials, as well and a great deal of additional material on caricaturing other facial features, posture, hands, expression and more, techniques on drawing from live models, doing caricature for freelance illustration and for MAD Magazine.
This is a must have book for anyone interested in caricature, cartooning or humorous illustration. You can order it online here. Part One: Basic Theory and the Five Shapes. Cool Illustrated Facial Expressions. How to Draw the Nose. Update 09-26-2012 – Above is a video version of this tutorial.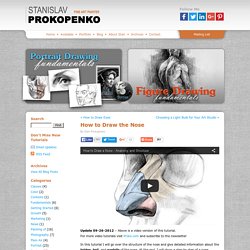 For more video tutorials visit Proko.com and subscribe to the newsletter In this tutorial I will go over the structure of the nose and give detailed information about the bridge, ball, and nostrils of the nose. At the end, I will show a step by step of a nose drawing.
---