Socio / Stats / Insights
Même en été, les grands cabinets et autres instituts de sondages continuent de recueillir des chiffres sur l'internet et le mobile.
genY - Le Y est-il un consommateur X ?
Valeurs francaise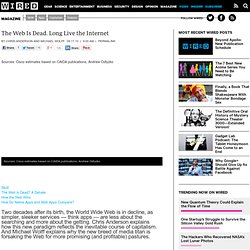 Who's to Blame: Us As much as we love the open, unfettered Web, we're abandoning it for simpler, sleeker services that just work. by Chris Anderson
La génération Y : c'est la compossibilité, l'ambivalence, le non choix, le principe du why not...C'est aussi une génération décomplexée, désinhibée, libérée qui discute d'égal à égal sans tenir de l'âge de l'interlocuteur ou de son niveau d'autorité. Ils sont à fond en mode latéral et non vertical. Leurs racines sont donc horizontales.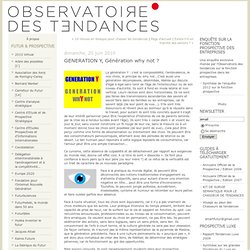 GENERATION Y, Génération why not ? : L'Observatoire des Tendance
Tendances 2010/2020 : L'Observatoire des Tendanc