Places
The Advertising Opportunity in Facebook Places - The eMarketer Blog
On Wednesday Facebook announced its long-awaited location feature, Facebook Places.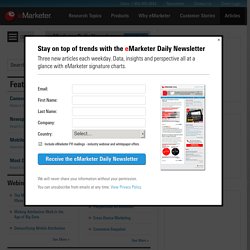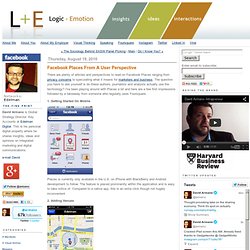 Facebook Places From A User Perspective
There are plenty of articles and perspectives to read on Facebook Places ranging from privacy concerns to speculating what it means for marketers and business.
Mark Zuckerberg, vient d'annoncer sur le tout nouveau Live Channel de Facebook, le lancement officiel de Facebook Places…Un service de géolocalisation accessible depuis l'application Facebook pour Iphone (et dans un futur proche Blackberry et Androïd) qui offre 3 fonctionalités: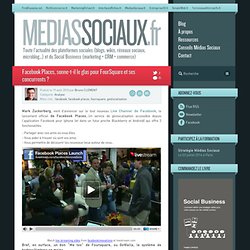 Press Release Presentation
Checking In with Facebook Places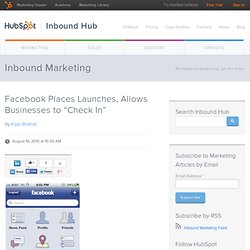 Facebook has delivered a major blow to not only to Foursquare and other location-based social networks, but also to Google and Yelp. The social network has announced the launch of a major new feature: Facebook Places.
Facebook Places Launches, Allows Businesses To "Check In"
POLL-Will You Use Facebook Places?
5 Things You Need To Know About Facebook Places Right Now
The official launch of Facebook's new location-based application, Facebook Places, has a few people talking and many of us wondering what this means for business - if anything at all.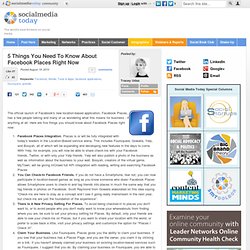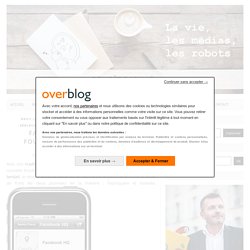 Facebook Places : tueur de Foursquare ou de vie privée ?
Avec son traditionnel coup de gong, Mark Zukerberg a lancé dans la nuit une nouvelle fonctionnalité pour Facebook.