Benchmarks
About Cacti Cacti is a complete network graphing solution designed to harness the power of RRDTool's data storage and graphing functionality. Cacti provides a fast poller, advanced graph templating, multiple data acquisition methods, and user management features out of the box.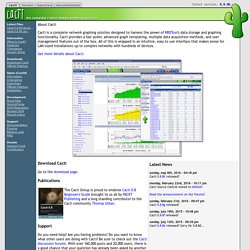 17 Reasons Why Your Mac Runs Slower Than it Should | ChrisWrites
If you are ready for a challenging, exciting iOS game app, try to navigate the twists, turns, and convoluted loops of the Impossible Road iPhone, iPod Touch, and iPad app. Two gestures and two colors for the graphics make it seem simple, but it is a complex, rich, and sometimes maddening experience. The Impossible Road… read app review The MyTime - Book All Your Appointments Online! iPhone, iPod Touch, and iPad is a virtual personal assistant that books your appointments with simple tools and intuitive navigation.
Apple should lend a spare computer to the customer, at least if they are going to run an expensive remote service from only one source in Europe. Apple should offer a replacing program. For many small companies it can be difficult to be without the only computer for a many weeks.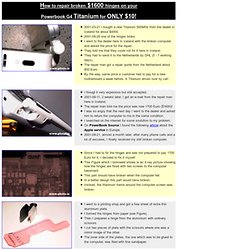 Apple powerbook hinge repair
Primate Labs Blog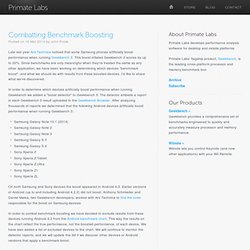 Late last year Ars Technica noticed that some Samsung phones artificially boost performance when running Geekbench 3. This boost inflated Geekbench 3 scores by up to 20%. Since benchmarks are only meaningful when they're treated the same as any other application, we have been working on determining which devices "benchmark boost", and what we should do with results from these boosted devices. I'd like to share what we've discovered.