Interesting
Browse Documentary Films & Videos. 50 Things Everyone Should Know How To Do | EvenCool. Self-reliance is a vital key to living a healthy, productive life.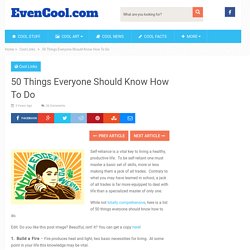 To be self-reliant one must master a basic set of skills, more or less making them a jack of all trades. Contrary to what you may have learned in school, a jack of all trades is far more equipped to deal with life than a specialized master of only one. While not totally comprehensive, here is a list of 50 things everyone should know how to do. Edit: Do you like this post image? Justice: What's the Right Thing to Do? | Harvard Video Course. Since 2008, Academic Earth has worked diligently to compile an ever-growing collection of online college courses, made available free of charge, from some of the most respected universities.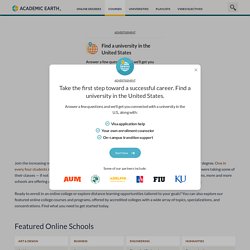 We proudly build on the precedent set forth by MIT OpenCourseware, believing that everyone deserves access to a world-class education. To facilitate this goal, we have curated links to over 750 online courses and 8,500 individual online lectures, giving students of all ages unparalleled access to college courses they may otherwise never experience. Whether supplementing existing coursework, or learning for the sake of learning, anyone with an internet connection has the freedom to learn at their own pace from world-renowned experts, without the burden of rising tuition costs. Destinws2. High Speed video.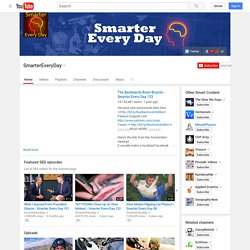 Cats. Physics. Zefrank1. Vihart. An Invocation for Beginnings. CGPGrey. Game Theory | Yale Video Course. Scishow. Crashcourse. God is in The Neurons. God is in The Neurons submitted by Matt / download it in 720p, 1080p and iPhone formats at Twitter: Facebook: Reese on Twitter: Full soundtrack at (who did the amazing original soundtrack) Related links that can help in understanding God is in The Neurons: (Neuroscience related:) YouTube – Part 4 – Phantoms In The Brain (Episode 1) YouTube – Part 5 – Phantoms In The Brain (Episode 1) Where is consciousness?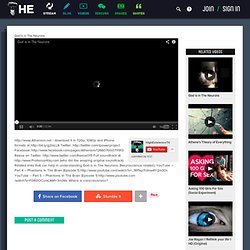 Lock Picking: Wafer-tumbler and Tubular Locks" In the last section, we looked at pin-and-tumbler cylinder locks.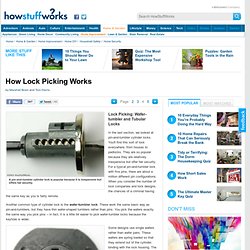 You'll find this sort of lock everywhere, from houses to padlocks. They are so popular because they are relatively inexpensive but offer fair security. For a typical pin-and-tumbler lock with five pins, there are about a million different pin configurations.
---