WORDPRESS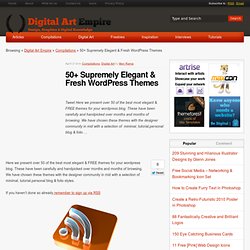 April 21st in Compilations, Digital Art by Ben Rama .
50+ Supremely Elegant & Fresh Wordpress Themes | Digital Art Empire
30+ Corporate WordPress Themes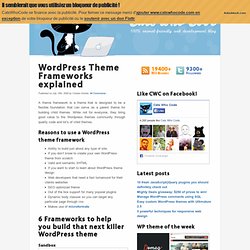 Wordpress Theme Frameworks explained
Reasons to use a WordPress theme framework Ability to build just about any type of site.If you don't know to create your own WordPress theme from scratchValid and semantic XHTMLIf you want to start to learn about WordPress theme designWeb developers that need a fast turnaround for their clients websitesSEO optimized themeOut of the box support for many popular pluginsDynamic body classes so you can target any particular page through cssMakes use of microformats
So, before we start of reviewing some of the Wordpress Theme Frameworks available on the internet, let's know what it is all about first. So to put it bluntly, a Wordpress Theme Framework is a reliably coded Wordpress theme which serves as a foundation for future themes.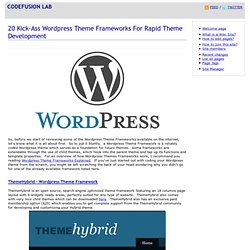 20 Kick-Ass Wordpress Theme Frameworks For Rapid Theme Development - Codefusion Lab
Ultimate FREE Wordpress Themes Collection | Make Money Blogging Tips