Mystique
Customizing WordPress theme Mystique « Ruben Woudsma
Theme Mystique customization For one of the websites I am maintaining I implemented the Mystique theme of Digital Nature. I was already familiar with the theme's of Digital Nature as I am using it for my own website.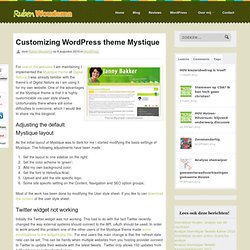 Tribute To Mystique « Tribute To Mystique users
Advertisement WordPress' popularity has grown exponentially as of late. This rise in popularity is due in part to WordPress' custom fields. Custom fields allow you to add little bits of data to posts. They have changed the way people look at WordPress.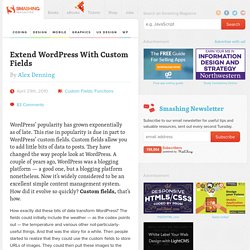 Extend WordPress With Custom Fields - Smashing Magazine