Blogging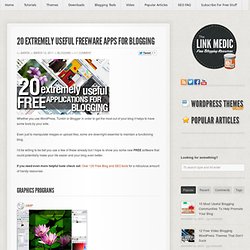 Whether you use WordPress, Tumblr or Blogger in order to get the most out of your blog it helps to have some tools by your side. Even just to manipulate images or upload files, some are downright essential to maintain a functioning blog. I'd be willing to be bet you use a few of these already but I hope to show you some new FREE software that could potentially make your life easier and your blog even better. If you need even more helpful tools check out: Over 120 Free Blog and SEO tools for a ridiculous amount of handy resources. Graphics Programs
20 Extremely Useful Freeware Apps For Blogging - The Link Medic - Free Blogging Resources
Favi-what? Favicons (short for Favorites Icon) have become a standard in website design these days. It's one of those simple things you can do to improve your blog in just a few minutes. In this guide you will find out how to get yours. Favicons help distinguish your blog by giving it a little icon that can be seen in the address bar and depending on the browser in many other places such as the bookmark lists and the browsers tabs.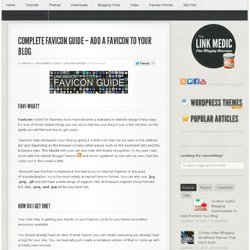 Complete Favicon Guide - Add a Favicon to your blog - The Link Medic - Free Blogging Resources
Mind Blowing WordPress Plugins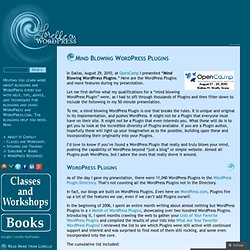 In Dallas, August 29, 2010, at OpenCamp I presented "Mind Blowing WordPress Plugins ."
Imagine that you have before you a flagon of wine.
Modernist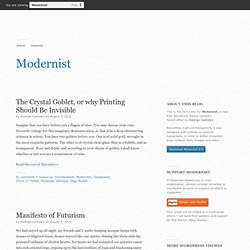 Accueil - poleculturel-meyranness jimdo page!
50+ WordPress Plugins for Multimedia
There's a lot more to blogging than just writing compelling text. Pictures, video, and audio make your blog more exciting for readers while giving you more ways to express yourself. There are hundreds of plugins available for adding multimedia to your blog and here we take a look at more than 50 of our favorites.