Publishing
Write. Re-write. Submit. The first two are up to you, but we can help with the third. Duotrope is an established, award-winning writers' resource, and we're here to help you spend less time submitting so you can focus on writing.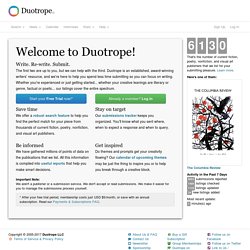 Nielsen BookScan UK & Ireland > Home Measuring and analysing sales around the world To find out how we can help, email: info.bookscan@nielsen.com or call: 01483 712 222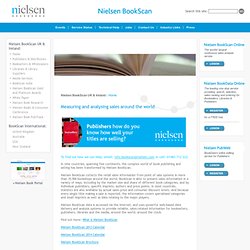 Nielsen BookScan UK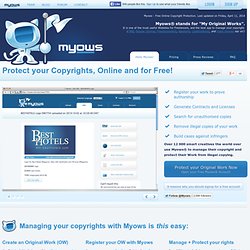 Myows | Free Online Copyright Protection
Users love Myows... Stephen Lovell, Designer Copyright notices on your stuff isn't good enough if you don't have someone like Myows to back you up. I've added Myows to my workflow, for protection and peace of mind. Oona Christensen, script writer I wrote a movie script and before sharing it with producers I made sure to upload it to Myows.
www.publetariat.com |
This post by Janine Savage originally appeared on Publishing A Book Is An Adventure on 4/15/14. Accents and Dialects Who doesn't love listening to an accent or an entertaining dialect, especially one delivered by a sexy model or actor? Accents and dialects make people more interesting, probably because the sound is interesting to listen to [… Read More]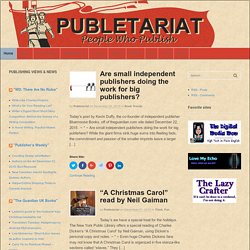 Self Publishing and Free Distribution for Books, CD, DVD