worldofwarcraft
Get flash to fully experience Pearltrees
IMPORTANT: If you're looking to make a lot of gold, you can make thousands easily by reading my favorite gold guide. This fishing and cooking guide will help you level all the way from 1-525 (updated for patch 4.3) .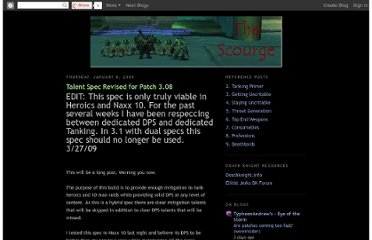 EDIT: This spec is only truly viable in Heroics and Naxx 10. For the past several weeks I have been respeccing between dedicated DPS and dedicated Tanking. In 3.1 with dual specs this spec should no longer be used. 3/27/09
Welcome to Lichborne , the weekly class column for Warcraft's newest class, the Death Knight.