Geography
Geography Language arts Ages 11 to 13 5+ 45-minute class periods
geography lesson plans and resources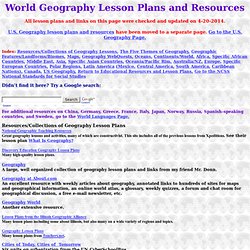 Arctic Terns from North to South A K-2 lesson plan from National Geographic's Xpeditions. See also A Vacation to the Polar Regions for another K-2 lesson plan. What do People Know about the Arctic and Antarctic?
Geography Lesson Plans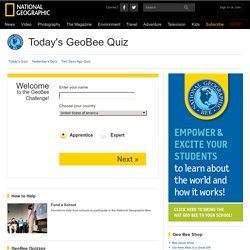 Welcome to the GeoBee Challenge!
MapFab is a Fabulous Map Creation Tool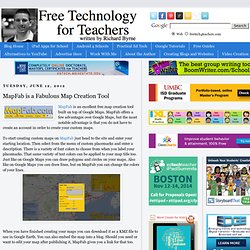 MapFab is an excellent free map creation tool built on top of Google Maps. MapFab offers a few advantages over Google Maps, but the most notable advantage is that you do not have to create an account in order to create your custom maps. To start creating custom maps on MapFab just head to the site and enter your starting location. Then select from the menu of custom placemarks and enter a description. There is a variety of font colors to choose from when you label your placemarks. That same variety of text colors can be applied to your map title too.
Geography & Geology For Kids - By KidsGeo.com
Image Search Results for Geography
Resources for Educators Interested in Geography