Wedding
It seems Pretty Blog readers just can't get enough of their high teas these days!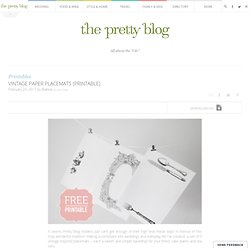 Lots of Stuff
Scratch Offs
Paper Flower
Cute Boutonnieres
Music by Decade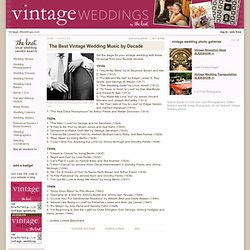 Set the stage for your vintage wedding with these hit songs from your favorite decade. 1910s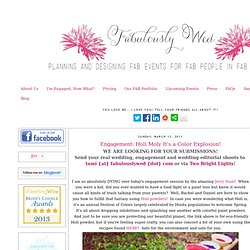 Send your real wedding, engagement and wedding editorial shoots to I am so absolutely DYING over today's engagement session by the amazing Jerry Yoon ! When you were a kid, did you ever wanted to have a food fight or a paint toss but knew it would cause all kinds of trash talking from your parents?
Fabulously Wed: Engagement: Holi Moly Its a Color Explosion!
Lace Heart Garland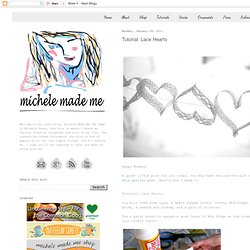 Happy Monday! A quiet little post for you today. You may have noticed the gift ornament in this earlier post .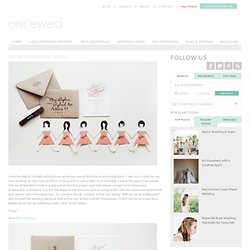 I love the idea of formally asking those whom you would like to be in your bridal party. I sent out a cards for my own wedding so that inspired me to come up with a cute project to do the same. I adore the paper chain people that we all learned to make in grade school and this project uses that simple concept to introduce your bridesmaids to everyone. Cut out the shape of the dress you plan on using in the color you desire and personalize each person with some paper hair.
Bridesmaid Request
Today, many brides and grooms are incorporating more of their own personal style into their wedding day.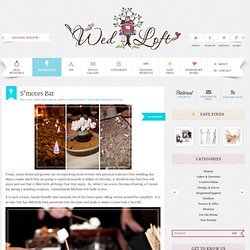 Music Ideas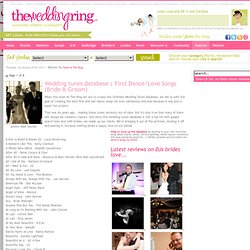 Thursday, 28 January 2010 14:37 | Written by Team @ The Ring
Music Playlist
If you've been around here much, you are getting used to the name Jessica Velarde .
Mismatched Bridesmaids
For the last few years, mismatch bridesmaid dresses has been one of the hottest trends on weddings.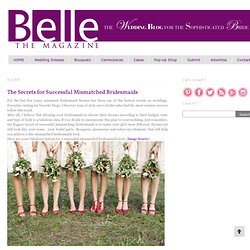 Posted June 24, 2011 by EmmalineBride | ♥ 6 Comments - Leave a Comment!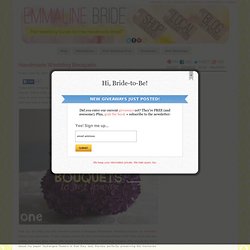 Paper Bouquets
I f you've decided to make a wedding cake at home, congratulations on your bravery! Now, relax: We've got everything you'll need to create a masterpiece. We've enlisted Melissa Murphy, owner of the Sweet Melissa Patisseries in Brooklyn, New York, to help, and she's designed an elegant three-tiered cake decorated with delicate rosebuds and filled with luscious lemon curd and fresh raspberries.
Wedding Cake
I am loving the pastel colors of these spring time lanterns - a little reuse project I have been playing around with lately! The secret to all these lovely colors!
Mason Jar Painting
Rustic DIY Wedding - Bridesmaid.com - StumbleUpon