IWB GAMES
TES iboard
Reception Maths Practice
Light & Dark Learn about light & dark as well as light sources & reflections as you experiment with different objects in this fun activity. Does a mirror ball give out light or does it just reflect light from another source?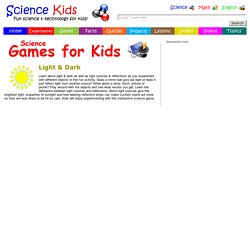 Light & Dark - Sources & Reflections - Science Games & Activities for Kids
BGfL - BGfL Homepage - BGfL Homepage
cmrgeneral
ict games
These programs were designed by Ian Bean to support many areas of the curriculum.
Priory Woods School and Arts College - Free Program Resources