Celebrity news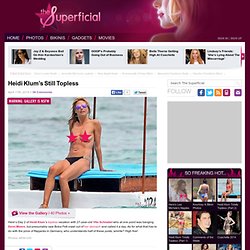 Jon Gosselin Will (Justifiably) Revel In Kate's Today Show Disaster Now "Shh, I'm still savoring the humiliation.
Celebrity Gossip - The Superficial - Because You're Ugly - Part 4
Celebrity Gossip
Celebrity gossip juicy celebrity rumors Hollywood gossip blog from Perez Hilton
Radar Online
The #1 Celebrity Site for breaking news, celebrity pictures and star style
omg! Celebrity gossip, news photos, babies, couples, hotties, and more - omg! from Yahoo!
Celebrity News, Celebrity Gossip and Pictures from Us Weekly
Celebrity Gossip | Entertainment News | Celebrity News