Celebrity news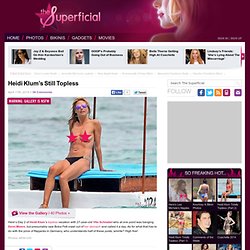 Jon Gosselin Will (Justifiably) Revel In Kate's Today Show Disaster Now "Shh, I'm still savoring the humiliation. *closes eyes* Mmm.. Mmmmm.. MMMMMMMMMMMMMMMMMMMMMMMMMMMMMMMM!" Kate Gosselin thought she'd just pop up on TODAY yesterday and make Jon look like an idiot by proving their kids aren't damaged from being on reality television by making them throw their own father under the bus to a nationwide daytime audience.
Celebrity Gossip - The Superficial - Because You're Ugly - Part 4
Celebrity Gossip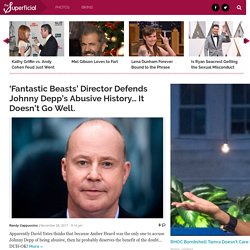 The Crap We Missed – Thursday 1.16.14 Welcome to Thursday's The Crap We Missed where I'd like to deviate from the usual program of yoga-panted ass to share with you guys a lesson I learned today. You see, when you live on the Internet like I do, it's not always kittens in baskets and Saved By The Bell gifs, sometimes it's plain hard truths. Truths like instead of wasting four years of life on exactly the college major I chose – #5, I should have learned how to manage the restaurant I'll inevitably end up working in. Point taken, Internet, point taken.
This is so hateful, it's heartbreaking! No one should ever be judged for who they love - no matter what! On Oprah's Where Are They Now, Tia and Tamera Mowry talk about where they are in life after their hugely successful sitcom in the 90s, Sister, Sister. In their segment, Tamera opens up about being a victim of internet hate and how the comments about her marriage to hubby Adam Housley affect her.
Celebrity gossip juicy celebrity rumors Hollywood gossip blog from Perez Hilton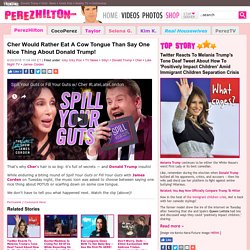 Radar Online
The #1 Celebrity Site for breaking news, celebrity pictures and star style
omg! Celebrity gossip, news photos, babies, couples, hotties, and more - omg! from Yahoo!
Celebrity News, Celebrity Gossip and Pictures from Us Weekly
Jennifer Lopez has been dragged into what looks like the craziest catfish debacle of all time -- a man just sued the singer, claiming she duped him into sending her naked photos in the mail ... but it appears a rando 53-year-old woman is secretly behind everything. Rodrigo Ruiz filed the $10,000 suit against Lopez in L.A., claiming she sent him a letter out of the blue in 2008, demanding he reply with naked photos ... as well as his demo CDs. He claims the letters led him to believe he had a chance at a music career -- and even a romantic relationship with Lopez, but she never followed through and he eventually gave up hope.
Celebrity Gossip | Entertainment News | Celebrity News