Read
Aventuras de emprendedores - Mar Galtés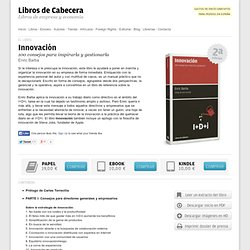 Innovación - Enric Barba
Contenido Prólogo de Carles Torrecilla PARTE I: Consejos para directores generales y empresarios Sobre la estrategia de innovación:1. No basta con los costes y la productividad 2. El falso mito de que gastar más en I+D+i aumenta los beneficios 3.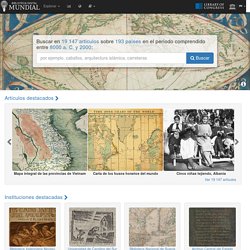 saltar al contenido de la página Biblioteca Digital Mundial Navegar 8000 a. C. – 2014 d.
Diccionarios multilingües en línea y recursos lingüísticos - lex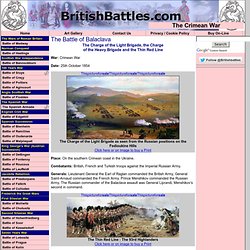 The Battle of Balaclava - Crimean War - Charge of the Light Brig
The Charge of the Light Brigade, the Charge of the Heavy Brigade and the Thin Red Line War: Crimean War Date: 25th October 1854 Place: On the southern Crimean coast in the Ukraine.