Hotels
Imagine a private sanctuary of tranquility and balance where the smallest of details have been carefully crafted with your experience in mind.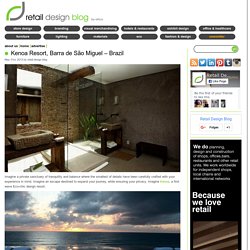 Kenoa Resort, Barra de São Miguel – Brazil
Rehabilitation Hotel Moure by Abalo Alonso Arquitectos, Santiago de Compostela – Spain
At the beginning the building was still working as a student's guesthouse accommodating the owners' dwelling on the first floor. Two main interventions have been performed on the ground floor.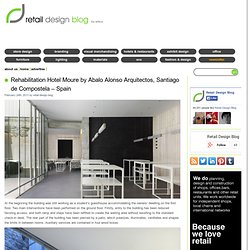 Wanderlust Hotel
Drew House
25Hours Hotel HafenCity Interior by Stephen Williams Associates
Ayada Maldives
Infinity Pools
Igloo Hotel
Alila Villas Bali
Leaf House
Wadi Rum Resort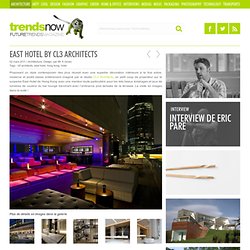 Proposant un style contemporain des plus réussit avec une superbe décoration intérieure à la fois sobre, moderne et plutôt classe entièrement imaginé par le studio CL3 Architects , un petit coup de projecteur sur le surperbe East Hotel de Hong Kong avec une mention toute particulière pour les très beaux éclairages et jeux de lumières de couleur du bar lounge tranchant avec l'ambiance plus tamisée de la terrasse. La visite en images dans la suite !
East Hotel by CL3 Architects
Zaha Hadid Architects » Hotel Puerta America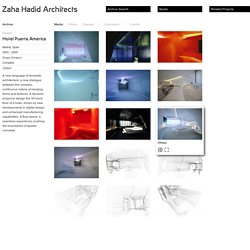 Hotel Puerta America allowed us full autonomy to design a floor of its property, comprising 30 rooms and all common parts. Our masterstroke, in response to clichéd hotel rooms, was to explore the fusion of elements, forms and textures, where floors, walls and furniture become one continuous surface; one seamless skin. Every single element merges and flows, from bedroom doors with LED lights, bathtubs and vanity units to beds, shelves and chairs.
Volcano Hotel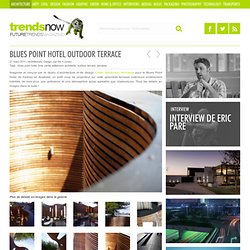 Blues Point Hotel Outdoor Terrace
Imaginée et conçue par le studio d'architecture et de design Carter Williamson Architects pour le Blues Point Hotel de Sydney en Australie, un petit coup de projecteur sur cette splendide terrasse extérieure entièrement habillée de bois pour une ambiance et une atmosphère aussi agréable que chaleureuse.