Graphisme / Illustration
Adidas Originals with Cardboard
viktor hertz - official website & portfolio
Dear Apple,this is not meant to be an infringement on your corporate business and logo (or maybe it already is?). This is my tribute to Apple, and all the creativeness that surrounds your company and your products. If you want me to take these images down, please contact me, and I will (I hope you're fine with it, though). If you happen to even like this little project of mine, feel free to write me a note, I have lots of more ideas. I did these in less than 48 hours.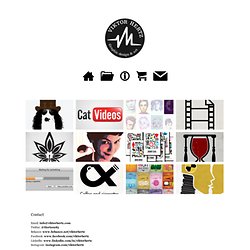 » Ma démarche est de revoir les affiches de ces films dans un style minimaliste, en mettant en avant un detail, une scène ou même une replique. Le but est de faire « sourire » les gens et de donner envie de revoir le film (ou voir, mais c'est quand meme des films tres connus).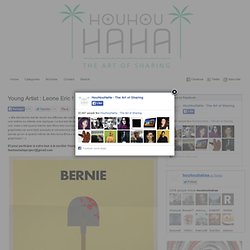 Young Artist : Leone Eric !
Anagrama
Collection inspiration packaging #1
Lines by Vasilj Godzh
A découvrir, les impressionnants travaux et réalisations murales de l'artiste Yosuke Goda qui crée des fresques entières sur des murs blancs en n'utilisant que de simples marqueurs noirs. Format des compositions époustouflantes qui peuvent se lire de loin dans leur ensemble ou s'apprécier jusque dans leurs moindres détails de très près, découvrez une sélection de ses plus beaux travaux en images dans la suite ! Plus de détails en images dans la galerie Credits & copyright Yosuke Goda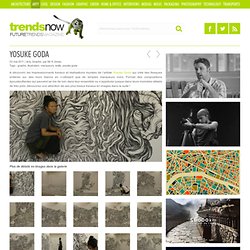 Yosuke Goda
Spécialisée dans l'illustration et le graphic design, un petit focus sur les très beaux travaux de l'agence créative Si Scott Studio à travers cette excellente série intitulé « Airborne » mettant en scène différents insectes volants réalisés à l'encre. Ultra-travaillée et terriblement détaillée découvrez la série complète en images dans la suite ! Plus de détails en images dans la galerie Credits & copyright Si Scott Studio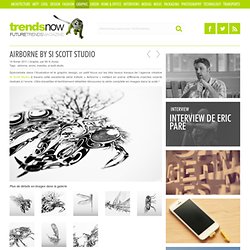 Airborne by Si Scott Studio
Pyrochimps
Home of Supakitch
SUPAKITCH & KORALIE "Euphorie" Paris on Vimeo
Tony Riff on Vimeo