Graphisme / Illustration
Adidas Originals with Cardboard
viktor hertz - official website & portfolio
Client: Ray-BanBrief: Create artworks that somehow depict iconic people and famous characters that have been wearing Ray-Ban Aviators. The portraits were to be displayed in the Sunglass Hut store in Covent Garden, London, from March to April 2014. Artworks by Viktor Hertz © 2014 Photos by Ray-Ban © 2014Advertising, Graphic Design, Illustration2014 An idea for a series with honest logos, revealing the actual content of the company, what they really should be called. Some are cheap, some might be a bit funny, some will maybe be brilliant. I don't know.Graphic Design2011 'ICONS' is a series of portraits of people who somehow have achieved iconic status for different reasons.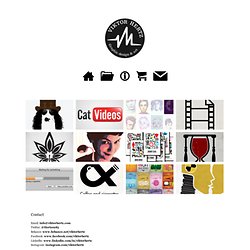 » Ma démarche est de revoir les affiches de ces films dans un style minimaliste, en mettant en avant un detail, une scène ou même une replique. Le but est de faire « sourire » les gens et de donner envie de revoir le film (ou voir, mais c'est quand meme des films tres connus). Je sais que je n'ai rien inventé et que beaucoup de graphistes se sont déjà essayés à cet exercice mais dans la plupart des cas c'est sur du cinéma Américain… Je pense qu'on a quand même de très bons films « cultes » français !!! (ou Belge) qui meritent cette approche graphique ! » Et pour participer à votre tour à la section Young Artist, contactez moi à cette adresse : houhouhahaproject@gmail.com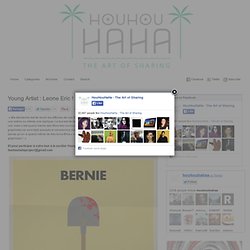 Young Artist : Leone Eric !
Anagrama
Collection inspiration packaging #1
Lines by Vasilj Godzh
A découvrir, les impressionnants travaux et réalisations murales de l'artiste Yosuke Goda qui crée des fresques entières sur des murs blancs en n'utilisant que de simples marqueurs noirs. Format des compositions époustouflantes qui peuvent se lire de loin dans leur ensemble ou s'apprécier jusque dans leurs moindres détails de très près, découvrez une sélection de ses plus beaux travaux en images dans la suite ! Plus de détails en images dans la galerie Credits & copyright Yosuke Goda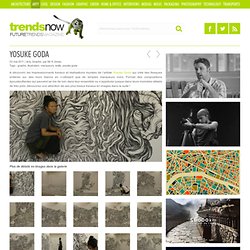 Yosuke Goda
Spécialisée dans l'illustration et le graphic design, un petit focus sur les très beaux travaux de l'agence créative Si Scott Studio à travers cette excellente série intitulé « Airborne » mettant en scène différents insectes volants réalisés à l'encre. Ultra-travaillée et terriblement détaillée découvrez la série complète en images dans la suite ! Plus de détails en images dans la galerie Credits & copyright Si Scott Studio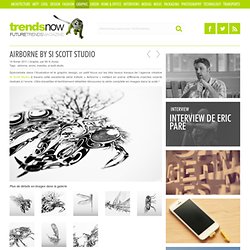 Airborne by Si Scott Studio
Pyrochimps
Tony Riff on Vimeo