Pretty Pictures
PLACES AND SPACES
PLACES AND SPACES / Colorado
20 Majestic Mountain and Canyon Photographs | CreativeFan
Mountain photography and canyon photography both offer opportunities for photos that portray a grand sense of scale. Whereas mountains are generally formed from the collision and subduction of Earth's tectonic plates, canyons are formed from erosion. These processes take thousands of years, but it's well worth the wait, as they are some of the most majestic natural features on Earth. In this post, you'll find 20 majestic mountain photos and canyon photos from landscapes around the world.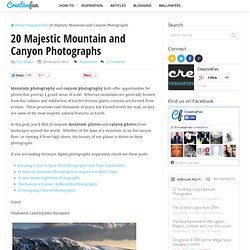 25 Most Beautiful Animals Photography on StumbleUpon | Beautiful Animals
We tend to love animals even from a very young age. Some of the first words we learn (and first things we recognize) are "dog," "cat," and other usual animals for our areas. We even learn the sounds animals make when we're wee young things – cows go "moo" right? Mother Nature didn't stop with the family pet and animals on the local farm though. There are thousands, if not millions, of species out there in the world that seem rather odd to us, and we're still discovering more! Let's step away from the norm today and explore some of Mother Nature's misfits through this collection of strange and unusual members of the animal world.
photography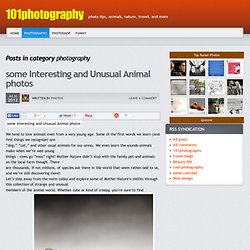 Wild Scenics Pictures - stock photos and fine art prints
Things I Love / in this moment now capture it, remember it
- StumbleUpon
Flora
Trees
Handi'Chiens by Jean-Paul Boulinguet
- StumbleUpon