Food
Indonesian Ginger Chicken Recipe : Ina Garten
Ingredients 1 cup honey 3/4 cup soy sauce 1/4 cup minced garlic (8 to 12 cloves) 1/2 cup peeled and grated fresh ginger root 2 (3 1/2 pound) chickens, quartered, with backs removed Directions Cook the honey, soy sauce, garlic, and ginger root in a small saucepan over low heat until the honey is melted. Arrange the chicken in 1 layer in a shallow baking pan, skin side down, and pour on the sauce. Cover the pan tightly with aluminum foil.
Crispy-Skinned Chicken a l'Orange Recipe : Melissa d'Arabian
Ingredients Kosher salt and freshly ground black pepper 3 skin-on bone-in chicken breast halves 1 tablespoon vegetable oil 1/2 cup frozen orange juice concentrate 4 tablespoons honey Directions Preheat the oven to 375 degrees F. Liberally salt and pepper the chicken breast halves.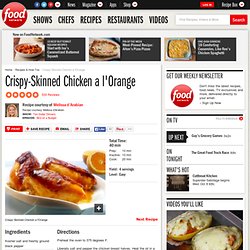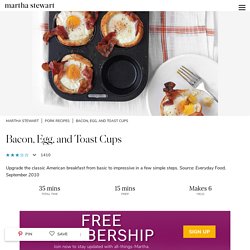 Upgrade the classic American breakfast from basic to impressive in a few simple steps. Bacon, Egg & Cheese Cups A meal from a muffin pan? It's true!
Banana dessert
I have been a fan of Karly and her blog, Buns In My Oven , for quite some time now. So it's pretty darn exciting to have her here sharing a recipe with us today! Do you know what I love the most about Karly? Well not only does she share a ton of yummy recipes... but her photography is always just... well... perfect! I'm pretty sure she could make liver and brussel sprouts look pretty.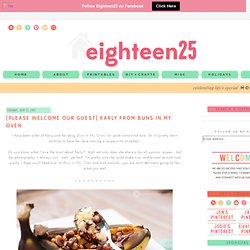 Oreo Stuffed Chocolate Chip Cookies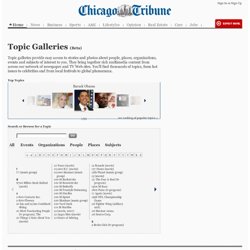 I'm sorry we had to meet under these circumstances, but allow me to introduce myself. I'm Colonel Tribune, the Web ambassador for chicagotribune.com. Perhaps I can help you find what you wanted when you hit this error page? Try our search or our topics pages. If you are looking for an article that is more than a month old, you may find it in our archives. If that doesn't work, please feel free to leave us a question here.
12 of the best burgers from "The Cheeseburger Show"