3D visualisering
Get flash to fully experience Pearltrees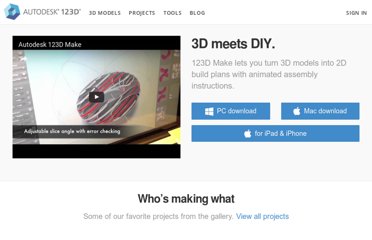 Turn your amazing models into even more amazing build-your-own projects. try it online Use the web app for small projects.
Description Automatically turn your photos into amazing 3D models with Autodesk 123D Catch. Capture the world around you in a whole new way! Use this amazing app for free. ✓ Take up to 40 photos with your iPhone 4/4S/5 or iPad, then submit them to the Autodesk Cloud to automatically convert them into a realistic 3D model that you can view, share, and download
Autodesk has just released 123D Catch for the iPad, which allows anyone to automatically turn panoramic style photos into 3D models. The app allows users to take up to 40 photos of a specific object, which are then uploaded to Autodesk Cloud for processing. From there, the 3D model can be rotated on the tablet, shared, or even printed by a 3D printer like MakerBot . Along with 1234D Catch, Autodesk has also quietly released 123D Make Intro , which lets users turn 3D models into 2D build plans with animated assembly instructions. 1234D Make Intro isn't very full-featured, but is still an interesting app for fans of this space.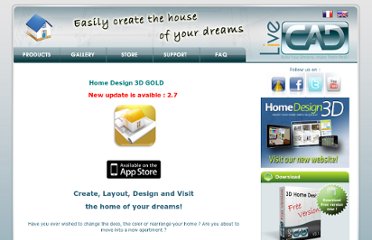 Create, Layout, Design and Visit the home of your dreams! Have you ever wished to change the deco, the color or rearrange your home ? Are you about to move into a new apartment ? Home Design 3D GOLD