Travel in asia
Maps: Exploration, Resources, Reserves, and Production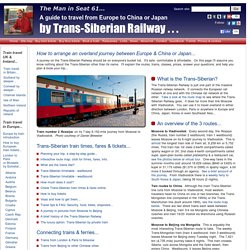 Here is a summary of all the most important trains on the Trans-Siberian Railway. Make sure you read the notes!
How to plan & book a journey on the Trans-Siberian Railway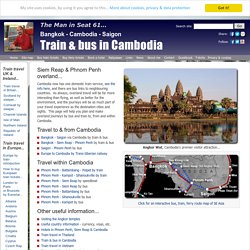 Train & bus travel in Cambodia | Bangkok to Angkor Wat & Phnom Penh, HCMC to Phnom Penh
Visiting Cambodia....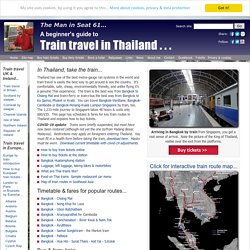 How to use the trains in Thailand...
Train travel in Thailand | Train times & fares from Bangkok to Chiang Mai, Ko Samui, Phuket, Nong Kai etc.
* = On trains 20 & 21, only one 2nd class sleeper & one 2nd class seats car run to & from Hat Yai.
How to travel by train Singapore - Kuala Lumpur - Penang - Bangkok