Education prospective
Serious Games | NASA Moonbase Alpha | STEM Learning | Virtual Heroes. NASA has once again landed on the lunar surface with the goal of colonization, research, and further exploration.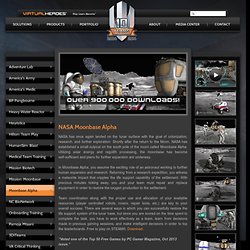 Shortly after the return to the Moon, NASA has established a small outpost on the south pole of the moon called Moonbase Alpha. Utilizing solar energy and regolith processing, the moonbase has become self-sufficient and plans for further expansion are underway. In Moonbase Alpha, you assume the exciting role of an astronaut working to further human expansion and research.
Whenever a theory appears to. OECD Economic Outlook: Statistics and Projections. FUTURE TIMES. Index. CEA en Diagnostic territorial et prospective. S'inscrivant dans un contexte de mutation profonde de l'action publique territorialisée d'une part, et dans la nécessaire prise en compte des enjeux de développement durable d'autre part, il apportera des connaissances et des méthodes pour réaliser un diagnostic de territoire intégrant une dimension prospective.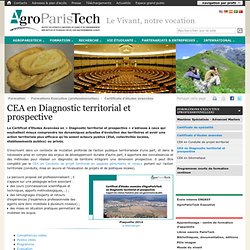 Il peut être complété par le CEA en Conduite de projet territorial en espaces périurbains et ruraux portant sur l'action territoriale (conduite, mise en œuvre et l'évaluation de projets et de politiques locales). Plaquette 2014 à télécharger Le parcours proposé est professionnalisant ; il s'appuie sur une pédagogie active associant : Franco Angeli Edizioni - Riviste. Per contattare la Redazione: Istituto di Sociologia Internazionale di Gorizia (I.S.I.G.), via Mazzini, 13 - 34170 - Gorizia.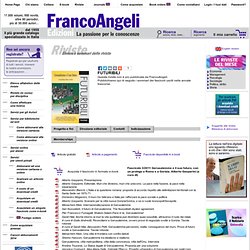 Tel. 0481.533632; fax 0481.532094. Direttore: Alberto Gasparini. 2012 State of the Future. By Jerome C.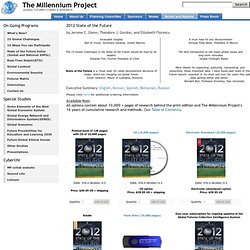 Glenn, Theodore J. Gordon, and Elizabeth Florescu. Socio-Economic Planning Sciences - Journal. Long Range Planning - Journal. Futures - Journal. Interviews with leading thinkers. Video & Audio: "Film Interviews with Leading Thinkers"
Master Foresight Innovation - Models of Futures Education for the 21st Century. Business-oriented futures programmes. WFSF: Pedagogical Resources. The WFSF is aware of the complex, critical, accelerating and inter-dependent nature of rapid change across the planet and recognises the value for all planetary citizens in understanding the forces that shape the future, as well as our individual and communal roles in shaping our possible futures.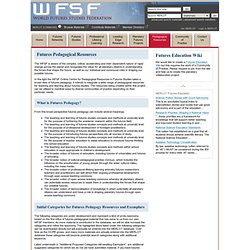 In this light the WFSF Online Centre for Pedagogical Resources in Futures Studies takes a broad view of futures pedagogy. It intends to integrate a wide range of pedagogical resources for teaching and learning about futures studies. Roger Caldwell Home Page. Hawaii Research Center for Futures Studies | Department of Political Science | College of Social Sciences | University of Hawaii Manoa. European Foresight. Cours FGB. La Connaissance n'est rien sans la Compréhension Vous trouverez ici les différents supports de cours, des documents complémentaires, le calendrier de mes interventions et de vos rendus (contrôle continu).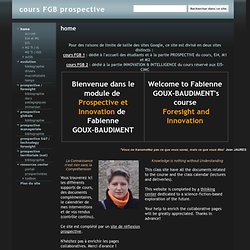 Knowledge is nothing without Understanding This class site have all the documents related to the course and the class calendar (lectures and deliveries).
---