Landing Pages
Portfolio of the graphic designer Alexey Abramov. Free Personal Finance Software, Budget Software, Online Money Management and Budget Planner. Shopify — Create Your Online Store. Loopt | Discover the world around you. Xobni | Automatic rich profiles + email history + lightning fast search.
The Leader in CRM and Cloud Computing - salesforce.com UK. Easy to Use Salesforce CRM is as easy to use as the Web sites you use every day.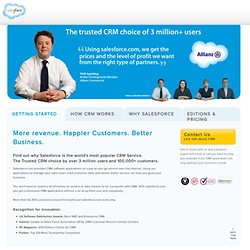 You can log in from anywhere, view and update customer data, and work with your colleagues—anytime you want. Just like on Amazon.com, Google, and other consumer sites, you can get started right away and see a big impact on your business in no time. No Software Hassles. 7 Elements of a Winning Landing Page. If landing pages didn't exist and you were designing one for the very first time, what landing page elements would you need to make your new creation a success?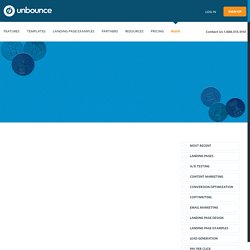 Let's take look at the anatomy of a landing page, and we'll define the building blocks of a successful online marketing campaign. The 5 essential landing page elements every page must have There are 5 must-have core elements on any landing page, which can be broken down further into a more detailed list of building blocks: Your Unique Selling Proposition (USP)The main headlineA supporting headlineA reinforcement statementA closing argumentThe hero shot (images/video showing context of use)The benefits of your offeringA bullet point list summary of benefitsBenefit and features in detailSocial proof (I'll have what she's having)A single conversion goal – your Call-To-Action (CTA) (with or without a form) Landing Page Best Practices: the definitive guide (with infographics) We (at Visual Website Optimizer) are starting a series on the blog where the experts in A/B testing, landing pages, conversion rate optimization will share everything they know about how to increase sales and conversions online.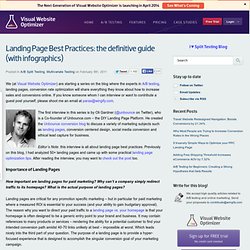 If you know someone whom I can interview or want to contribute a guest post yourself, please shoot me an email at paras@wingify.com. The first interview in this series is by Oli Gardner (@unbounce on Twitter), who is a Co-founder of Unbounce.com – the DIY Landing Page Platform. He created the Unbounce conversion blog to discuss a variety of marketing subjects such as landing pages, conversion centered design, social media conversion and ethical lead capture for business. 20+ HTML Landing page templates for your business. Spark – The Perfect Landing Page.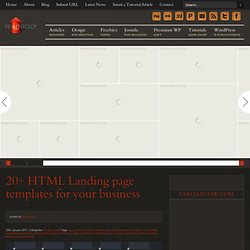 Is a good solution because it distills what is great about your product by giving customers a bird's-eye view of the features and benefits they are getting. TheLanding Landing Page. Is a simple landing page with half or full header video options! Easily customize the landing page with the included instructions.
---