Plugins
WordPress Arena: A Blog for WordPress Developers, Designers and Blogger. Extension wordpress annonces immobilieres. Livraison de la version 1.2 du plugin annonces Corrections apportées pour la v1.2.0.0 :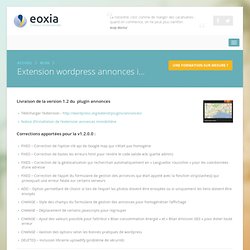 25 plugins WordPress indispensables. Voici une liste de 25 plugins indispensables pour la plateforme WordPress.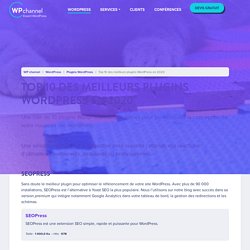 Tous sont utilisés sur ce blog et le classement est réalisé par ordre d'importance, en fonction de critères personnels (popularité, fonctionnalités offertes, ergonomie, etc.). N.B : une liste plus récente est disponible dans l'article 20 plugins WordPress indispensables en 2010. #1 – Akismet On ne présente ce plugin anti-spam, intégré par défaut à WordPress et dont la mission de scanner vos commentaires à la recherche de toutes formes de spams. Multimedia Plugin for WordPress. Add Video, Audio, Photo Gallery and Slideshow To Your Website and Emails...Very Easy!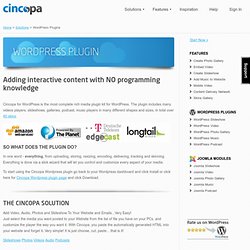 Just select the media you want posted to your Website from the list of files you have on your PC, and customize the player the way you want it. With Cincopa, you paste the automatically generated HTML code into your website and forget it. Very simple! It is just choose, cut and paste... that is it!
---