Associações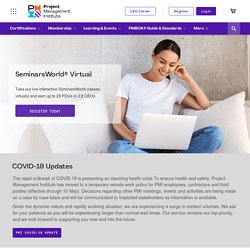 Earn a certification and outpace the competition PMI credentials distinguish you in the job market and can help you move ahead. Several certifications including the PMP® validate a range of education and experience levels in project management. Find out more or get started now to apply. Skilled at agile practices?
PMI Portugal Chapter
IPMA's Young Crew programme is the premier global network for young professionals who are enthusiastic about project management. YC is a key part of IPMA, with groups in many Nations. Our activities include: Global Young Crew Workshop, held at the IPMA World CongressYoung Project Manager Award, to recognise outstanding achievementAdditional national and regional events, plus networking opportunities Join Us!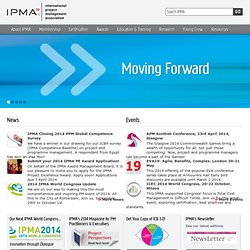 Apogep
Apresentamos o calendário para o processo de certificação referente ao 1º e 2º Sem, de 2014 1º Semestre de 2014 2º Semestre de 2014 Caso esteja interessado em inscrever-se, deve enviar um mail a manifestar a sua intenção para cert@apogep.ptEste endereço de e-mail está protegido de spam bots, pelo que necessita do Javascript activado para o visualizar . Em resposta irá receber o Manual de Certificação e o Boletim de Candidatura.