Projects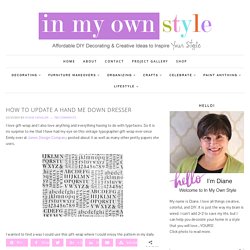 I love gift-wrap and I also love anything and everything having to do with typefaces.
book letters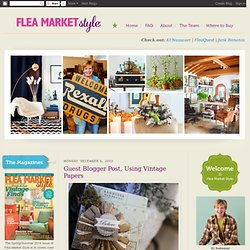 Plain box that you can find at any craft store decorated with a vintage map and sheet music
Vintage Paper
Gift Wrap
We have finished up our Fabric Flower swap at I love 2 Create.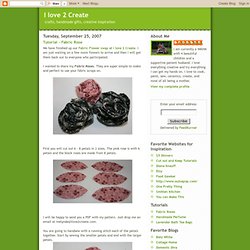 Fabric Rose
You've might have seen seed paper recently. It is homemade paper with flower seeds in it. When it is planted in the ground and given lots of TLC it will bloom into beautiful flowers you can enjoy.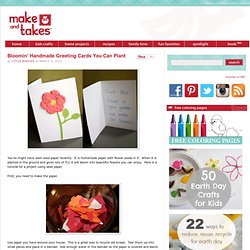 I first heard of seed paper–or hand made paper that has real flower seeds embedded in the pulp itself and is actually plantable–about a year ago while browsing through a stationary catalog. It was the coolest idea I'd ever seen–and so incredibly spring-y! Well, who knew that you could make this funky stuff all by yourself?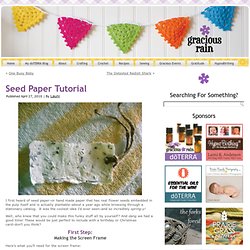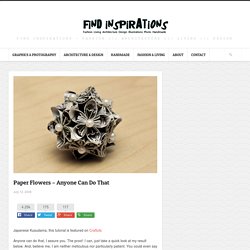 Japanese Kusudama, this tutorial is featured on Craftuts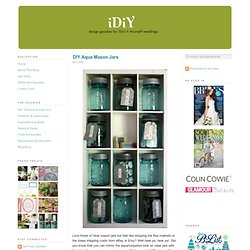 Love those ol' blue mason jars but feel like skipping the flea markets or the steep shipping costs from eBay or Etsy?
Aqua Mason Jars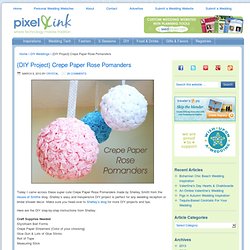 Crepe Rose
Today I came across these super cute Crepe Paper Rose Pomanders made by Shelley Smith from the House of Smiths blog. Shelley's easy and inexpensive DIY project is perfect for any wedding reception or bridal shower decor. Make sure you head over to Shelley's blog for more DIY projects and tips.
Here's a cool DIY idea. If you ever host parties or events where theres a possibility of a giveaway/prize, scratchers are a cool way to pump up the guests!
Aug 31 Here is another idea we did for the Kirtsy Party at Blogher. The theme was "Voices of the Year" so the whole party was branded with talk bubbles.
Chalkboard Bubbles