Web
Zoho发布网站创建工具Zoho Sites,让零编程基础的你快速创建网站
基于 Web 的生产力工具套件服务商 Zoho 今日又发布一项新服务,再次与最大竞争对手 Google 针锋相对。新服务名为 Zoho Sites,是一个以拖拽方式创建网站的工具。它可以让任何人在没有 HTML、CSS 基础的情况下,快速建立漂亮的网站。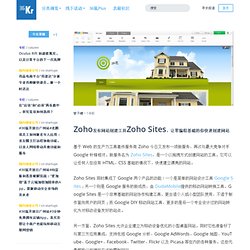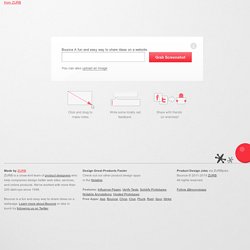 from ZURB Bounce A fun and easy way to share ideas on a website.
Your email has been sent. Thank you. Operating System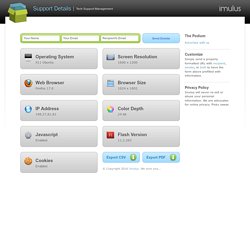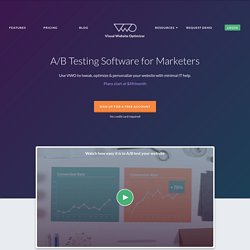 It's an easy to use A/B testing tool that allows marketing professionals to create different versions of their websites and landing pages using a point-and-click editor (no HTML knowledge needed!) and then see which version produces maximum conversion rate or sales. Integrating our split testing software is dead-simple: copy-paste a code snippet in your website once and you are ready to go live! Visual Website Optimizer is also a flexible multivariate testing software (full factorial methodology) and has number of additional tools like behavioral targeting, heatmaps, usability testing, etc. With 100+ features in Visual Website Optimizer, you can be sure that all your conversion rate optimization activities are covered by our product.
Hummingbird lets you see how visitors are interacting with your website in real time. And by "real time" we don't mean it refreshes every 5 minutes—WebSockets enable Hummingbird to update 20 times per second. Hummingbird is built on top of Node.js, a set of event-driven javascript web libraries built on top of the V8 javascript engine. Go to the GitHub page View the Live Demo How It works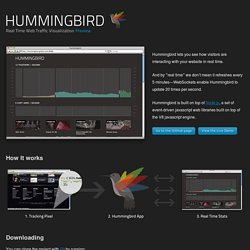 mnutt/hummingbird @ GitHub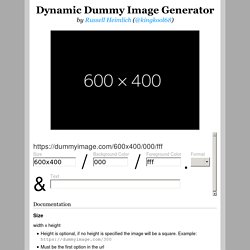 by Russell Heimlich (@kingkool68) Documentation Size