Art
Portraits gezeichnet mit Kaffee, Tee, Vodka, Whiskey und Farbe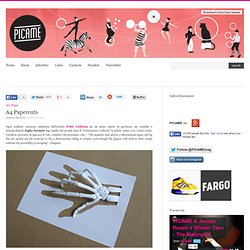 Ogni scultura cartacea realizzata dall'artista Peter Callesen ha un unico punto di partenza: un candido e standardizzato foglio formato A4. Quello che accade dopo il "trattamento Callesen" lo potete vedere con i vostri occhi. Uccelli in procinto di spiccare il volo, scheletri che prendono vita… "The negative and absent 2 dimensional space left by the cut, points out the contrast to the 3 dimensional reality it creates, even though the figures still stick to their origin without the possibility of escaping".
A4 Papercuts | Picame - Daily dose of creativity
Turkish Paper Marbling - BOOOOOOOM! - CREATE * INSPIRE * COMMUNITY * ART * DESIGN * MUSIC * FILM * PHOTO * PROJECTS
Architecture
Photographers - Famous - Creative - Fashion - Advertising - Photo Gallery | ONE EYELAND
Stop-motion Magic! & Illusion & The Most Amazing Creations in Art, Photography, Design, and Video.
Arts-and-Crafts-Bewegung , Arts and Crafts Movement, engl.,"Kunst- und Handwerks-Bewegung", in der zweiten Hälfte 19. Jh. von England ausgehende Reformbewegung.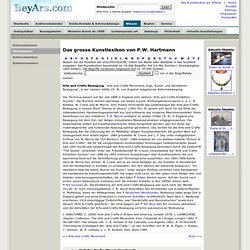 Arts-and-Crafts-Bewegung - Das grosse Kunstlexikon von P.W. Hartmann
Olga's Gallery - Artist Index