Sparql
Query | Semantic Web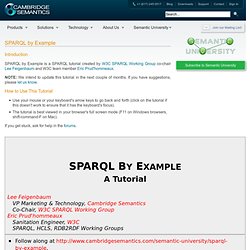 Introduction SPARQL by Example is a SPARQL tutorial created by W3C SPARQL Working Group co-chair Lee Feigenbaum and W3C team member Eric Prud'hommeaux . NOTE: We intend to update this tutorial in the next couple of months. If you have suggestions, please let us know . How to Use This Tutorial Use your mouse or your keyboard's arrow keys to go back and forth (click on the tutorial if this doesn't work to ensure that it has the keyboard's focus).
SPARQL By Example (1)
XQuery/SPARQL Tutorial - Wikibooks, collection of open-content textbooks
[ edit ] SPARQL interface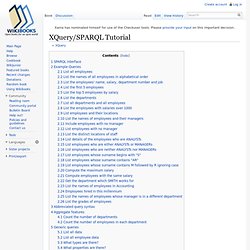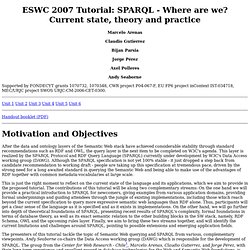 ESWC 2007 Tutorial: SPARQL - Where are we? Current state, theory and practice
Marcelo Arenas
A crash course in SPARQL - Data-gov Wiki
From Data-gov Wiki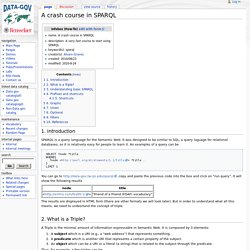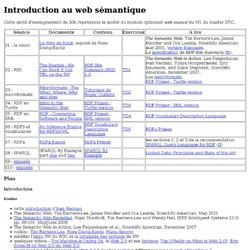 Introduction au web sémantique
Cette unité d'enseignement de 30h représente la moitié du module optionnel web avancé du M1 du master STIC. Plan
Next: Introducing Graph Data What is Linked Data and the Semantic Web and what is all the hype about? Principally, the Semantic Web is a Web 3.0 web technology - a way of linking data between systems or entities that allows for rich, self-describing interrelations of data available across the globe on the web.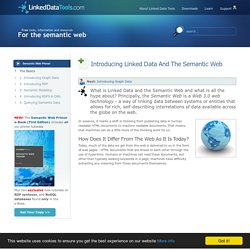 Introducing Linked Data And The Semantic Web