Skeptisism/Atheism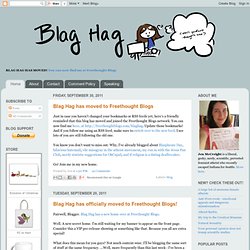 Spoiler warning: This post contains discussion about the season finale of True Blood and the movie The Ledge. Atheists are popping up more and more in the television and movies. And like any minority group engaging in a civil rights movement - which, admit it or not, is what we're doing - portrayals of atheists are becoming less and less stereotypical. We're no longer nothing more than communist villains. There are certainly stereotypical tropes about us being overly rational, cynical, heartless, selfish hedonists. Dexter, anyone?
Blag Hag
Skepchick.se - Snille, smak, skepticism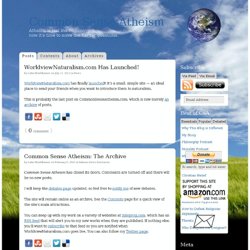 WorldviewNaturalism.com has finally launched ! It's a small, simple site — an ideal place to send your friends when you want to introduce them to naturalism. This is probably the last post on CommonSenseAtheism.com, which is now merely an archive of posts. Common Sense Atheism has closed its doors. Comments are turned off and there will be no new posts. I will keep the debates page updated, so feel free to notify me of new debates.
Common Sense Atheism — Atheism is just the beginning. Now it's time to tackle the harder questions.
http://www.fritankesmedja.se/