<3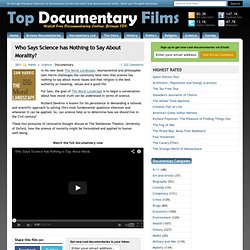 In his new book The Moral Landscape , neuroscientist and philosopher Sam Harris challenges the commonly held view that science has nothing to say about moral issues and that religion is the best authority on meaning, values and a good life. For Sam, the goal of The Moral Landscape is to begin a conversation about how moral truth can be understood in terms of science. Richard Dawkins is known for his persistence in demanding a rational and scientific approach to solving life's most fundamental questions wherever and whenever it can be applied. So, can science help us to determine how we should live in the 21st century?
Who Says Science has Nothing to Say About Morality?
DC Women Kicking Ass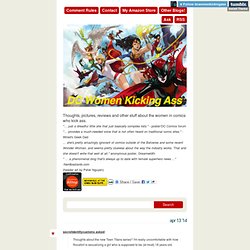 Comics Peeps and other Easter things As this weekend is Easter here's a look at two themey-type posts from past years: First, classic comic moments done in Peeps.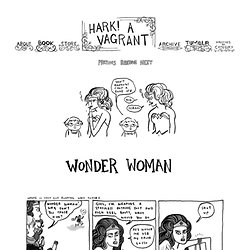 Friends: Lynn Allingham John Allison Amy Ash Dawn and Margie Beaton Marc Bell Sally Bloodbath John Campbell Scott Campbell Ryan Carley Anthony Clark Rebecca Clements Melanie Colosimo Domitille Collardey Jillian Comeau, Kim Carson and Michelle Skelding Aaron Diaz The Doug Wright Awards Jess Fink Eric Feurstein Brian Fukushima Sarah Glidden Meredith Gran Lisa Hanawalt Dustin Harbin Christopher Hastings Emily Horne and Joey Comeau Jimmie Kilpatrick Jon Klassen Steve Lambke Hope Larson Joe List David Malki Phil McAndrew Carolyn Merriman Carly Monardo Vicki Nerino Andre Richard Ryan North Ryan Pequin Neil Rough Jeffrey Rowland Gabby Schulz Smart and Bird Deana Sobel Nathan Stapley Henry Svec Matthew Trafford Julia Wertz Britt Wilson Stephanie Weirathmueller Steve Wolfhard You've Changed Records Chip Zdarsky Good comic shops that have taught me a thing or two:
328
Friends: Lynn Allingham John Allison Amy Ash Dawn and Margie Beaton Marc Bell Sally Bloodbath John Campbell Scott Campbell Ryan Carley Anthony Clark Rebecca Clements Melanie Colosimo Domitille Collardey Jillian Comeau, Kim Carson and Michelle Skelding Aaron Diaz The Doug Wright Awards Jess Fink Eric Feurstein Brian Fukushima Sarah Glidden Meredith Gran Lisa Hanawalt Dustin Harbin Christopher Hastings Emily Horne and Joey Comeau Jimmie Kilpatrick Jon Klassen Steve Lambke Hope Larson Joe List David Malki Phil McAndrew Carolyn Merriman Carly Monardo Vicki Nerino Andre Richard Ryan North Ryan Pequin Neil Rough Jeffrey Rowland Gabby Schulz Smart and Bird Deana Sobel Nathan Stapley Henry Svec Matthew Trafford Julia Wertz Britt Wilson Stephanie Weirathmueller Steve Wolfhard You've Changed Records Chip Zdarsky Good comic shops that have taught me a thing or two: The Beguiling, Toronto Strange Adventures, Halifax Legends Comics and Books, Victoria Desert Island, Brooklyn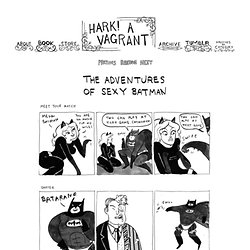 295