FreeWare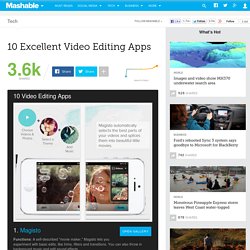 It's usually an expensive endeavor, but thanks to smartphones , you can try your hand at shooting and editing video without the staggering price. We're not talking about Vine — which is great , of course — but apps uniquely designed for adding personal flare to video. Take a look at our favorites in the gallery up top. Whether you're an iOS or Android user, these apps are sure to bring out the Spielberg in you.
10 Excellent Video Editing Apps
Adobe Photoshop may be dominant among industry professionals, but the software can be daunting for beginners and amateurs who just want to touch up the occasional photo. There are many simpler, easier-to-use alternatives to Photoshop, some of which offer features the latter does not. Plus, many image editors don't have the hefty sticker price of Adobe products. We rounded up nine free image editors that range from basic programs with plenty of filters to near professional-grade software for pixel-to-pixel editing.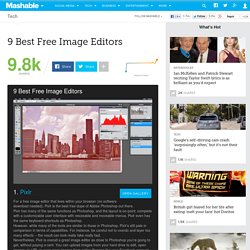 9 Best Free Image Editors
A.
La "Place de la Toile" de Framasoft