FreeWare
Gephi is a tool for people that have to explore and understand graphs. Like Photoshop but for data, the user interacts with the representation, manipulate the structures, shapes and colors to reveal hidden properties. The goal is to help data analysts to make hypothesis, intuitively discover patterns, isolate structure singularities or faults during data sourcing. It is a complementary tool to traditional statistics, as visual thinking with interactive interfaces is now recognized to facilitate reasoning.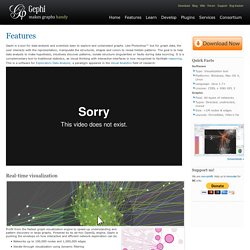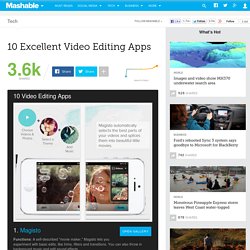 It's usually an expensive endeavor, but thanks to smartphones , you can try your hand at shooting and editing video without the staggering price. We're not talking about Vine — which is great , of course — but apps uniquely designed for adding personal flare to video. Take a look at our favorites in the gallery up top. Whether you're an iOS or Android user, these apps are sure to bring out the Spielberg in you.
10 Excellent Video Editing Apps
Adobe Photoshop may be dominant among industry professionals, but the software can be daunting for beginners and amateurs who just want to touch up the occasional photo. There are many simpler, easier-to-use alternatives to Photoshop, some of which offer features the latter does not. Plus, many image editors don't have the hefty sticker price of Adobe products. We rounded up nine free image editors that range from basic programs with plenty of filters to near professional-grade software for pixel-to-pixel editing.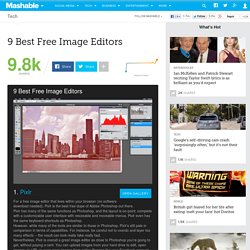 9 Best Free Image Editors
ImgBurn supports a wide range of image file formats - including BIN, CCD, CDI, CUE, DI, DVD, GI, IMG, ISO, MDS, NRG and PDI. It can burn Audio CD's from any file type supported via DirectShow / ACM - including AAC, APE, FLAC, M4A, MP3, MP4, MPC, OGG, PCM, WAV, WMA and WV. You can use it to build DVD Video discs (from a VIDEO_TS folder), HD DVD Video discs (from a HVDVD_TS folder) and Blu-ray Video discs (from a BDAV / BDMV folder) with ease. It supports Unicode folder/file names, so you shouldn't run in to any problems if you're using an international character set. ImgBurn supports all the Microsoft Windows OS's - Windows 95, Windows 98, Windows Me, Windows NT4, Windows 2000, Windows XP, Windows 2003, Windows Vista, Windows 2008, Windows 7 and Windows 8 (including all the 64-bit versions). If you use Wine, it should also run on Linux and other x86-based Unixes.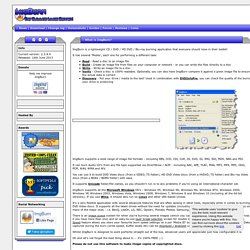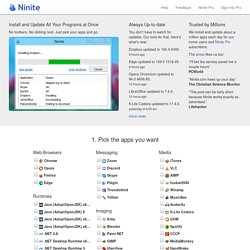 You can learn more about a program by hovering over it. Ninite installs apps for you in the background. No clicking next. We say NO to toolbars or other junk. Your installer will update apps to the latest versions.
Éditeur Framasoft Association loi 1901 déclarée en sous-préfecture d'Arles le 2 décembre 2003 sous le n° 0132007842 N° Siret : 500 715 776 00018 Siège social Association Framasoft Pierre-Yves Gosset c/o Locaux Motiv 10 bis, rue Jangot 69007 LYON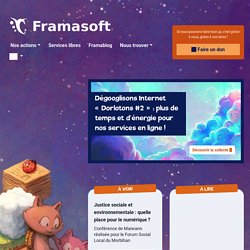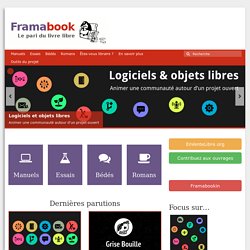 Vous êtes sur le point de télécharger une ressource libre issue de la vingtaine de projets du réseau Framasoft. Cette ressource est gratuite (et le sera tant que nous existerons) parce que Framasoft est une association d'intérêt général à but non lucratif dont l'objectif est justement la diffusion du logiciel libre et sa culture au plus large public. Mais tout ceci est rendu possible parce que Framasoft est soutenue par les dons (défiscalisables) de ses utilisateurs. Merci de prendre quelques minutes en nous aidant à pérenniser et développer notre action.
A. Kauffmann, A. Alix, C. Masutti, F.
La "Place de la Toile" de Framasoft